High School/Middle School Building Secretary – North Linn Community School District – Coggon, IA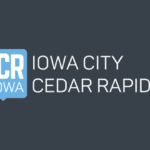 North Linn Community School District

Qualifications

US work authorization (Required)

Customer service: 1 year (Preferred)
Benefits

Pulled from the full job description
div{margin-right:0.5rem;margin-bottom:0.5rem;}]]>
.ecydgvn1{margin-top:0.5rem;margin-left:0.5rem;max-width:100%;}]]>
Flexible spending account
Full Job Description
NORTH LINN COMMUNITY SCHOOL DISTRICT
JOB DESCRIPTION
JOB TITLE High School/Middle School Building Secretary – 10 month contract
CLASSIFICATION Classified Employee
IMMEDIATE SUPERVISOR Principal
JOB SUMMARY
Performs all secretarial duties related to the functions of the building and principal, including handling of correspondence, appointments, filing, copying and accuracy in handling assigned records and reports. In addition, must maintain accurate records and accounts and assist with operation of the school office.
QUALIFICATIONS
(Skills, Knowledge, Abilities, Education, Certification/Licensure, Experience, Equipment)
A. Skills, Knowledge and Abilities
1. Works with figures accurately and efficiently.
2. Ability to operate office machines accurately and efficiently (calculator, typewriter, computer, copier and fax machine).
3. Maintain accurate records and files.
4. Ability to organize workflow for maximum efficiency.
5. Ability to relate well to all people.
6. Ability to think logically and follow through with details persistently, conscientiously and accurately.
7. Ability to work without close supervision and budget time to complete responsibilities as scheduled.
8. Follow district policies and procedures related to the position.
9. Maintain confidentiality.
10. Ability to work with numerous interruptions.
11. Strong skills in written and oral communication.
B. Education
1. High school graduate or equivalent.
2. Willingness to continue education to improve efficiency on the job.
C. Experience
1. Demonstrated office skills.
2. Computer experience highly desired.
ESSENTIAL JOB FUNCTIONS
1. Perform secretarial/clerical duties for administration as requested.
2. Forward daily lunch count to preparation kitchen.
3. Issuing receipts for payments and delivering payments to District Office
4. Assist in scheduling substitute staff.
5. Respects confidentiality in school matters.
6. Accurately enter and update student information in the student information system (Infinite Campus).
7. Be a positive contributing factor to an efficient and effective school district.
8. Assist with lunchroom supervision as needed.
9. Assist with secretarial duties, i.e., typing, handle incoming and outgoing correspondence, answer phone and take messages.
10. Maintain accurate student attendance records.
11. Distribute bus passes and send rider updates to the Transportation Department.
12. Handle ill or injured children and give medications when health aide or nurse is not here.
13. Coordinates, with building principal, safety-drill activities.
14. Assists in maintaining building security and helps coordinate the issuing of all keys.
15. Assist with school registration and other community events (as needed).
16. Performs other duties as assigned.
PHYSICAL REQUIREMENTS
1. Adequate mobility as required.
2. Good health to minimize absenteeism.
3. Must be able to cope with stressful situations.
WORKING CONDITIONS
1. Demands of workload may be stressful.
2. Frequent peak rush periods and timelines must be coordinated.
TERMS OF EMPLOYMENT
1. 10-month position.
2. Per Board Policies.
3. Wages and benefits established by the Board of Education.
4. Performance evaluated per Principal or designee.
North Linn Community School District is an Equal Opportunity/Affirmative Action Employer. The district does not discriminate based on race, creed, color, religion, national origin, sex, age, sexual orientation, physical or mental disability and will provide reasonable accommodations to qualified individuals with disabilities.
The statements in this job description are intended to describe the general nature and level of work being performed by individuals assigned to this job. They are not intended to be an exhaustive list of all responsibilities, duties, and skills required of personnel in this position. These statements are not intended to limit or in any way modify the right of any supervisor to assign, direct, and control the work of employees under his or her supervision.
Job Type: Part-time
Pay: From $15.00 per hour
Benefits:
Dental insurance
Flexible spending account
Health insurance
Paid time off
Retirement plan
Vision insurance
Schedule:
8 hour shift
Monday to Friday
Ability to commute/relocate:
Coggon, IA 52218: Reliably commute or planning to relocate before starting work (Required)
Experience:
Customer service: 1 year (Preferred)
Work Location: One location
Hiring Insights
Hiring 1 candidate for this role
Urgently hiring
Job activity
Posted 1 day ago