Intake Specialist LPN Home Health – CenterWell Home Health – Cedar Rapids, IA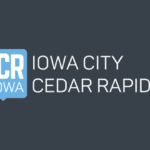 CenterWell Home Health
Benefits

Pulled from the full job description
div{margin-right:0.5rem;margin-bottom:0.5rem;}]]>
.ecydgvn1{margin-top:0.5rem;margin-left:0.5rem;max-width:100%;}]]>
Continuing education credits
Opportunities for advancement
Indeed's salary guide
Not provided by employer
$38.3K – $48.5K a year is Indeed's estimated salary for this role in Cedar Rapids, IA.
Full Job Description
As an LPN Intake Specialist, you will:
Receive and respond to incoming calls from referral sources or potential patients, exchange information to identify patients' needs, and determine the Company's ability to meet them.
Record the outcome of calls, make follow-up calls as necessary, track and report on conversion ratios, (as necessary) and identify alternative community service sources when solutions are not available.
Enter referral information in System including clinical information and orders for services if available. Identify potential payer sources, establish primary payers, document demographic/clinical/payer information, and determine coverage availability for third-party non-governmental payers.
Notify branch of referral via email as either pending or ready to be staffed.
Develop and maintain a working knowledge of all services and resources provided by the Company and available within the community.
Access national account information, including the names of the accounts and the terms of the contracts as appropriate. Interact with referral sources to facilitate communications, answer questions and resolve problems.
May obtain ongoing authorizations for visits based upon written information supplied by clinical field staff. Submit requests to appropriate payers, document authorization, and notify branch via e-mail when authorization is obtained. Work with Intake Manager and Branch Managers when requests for care are inappropriate or incomplete or are not a covered benefit.
Generate sales correspondence, contact referral sources and assist in sales/marketing activities.
Required Experience/Skills:
Graduation from an accredited school of nursing
Minimum of three years clinical experience in the area of specialty
Acute/homecare experience within the past two years
LPN/LVN licensure in the state(s) of desired practice
Strong knowledge of governmental home health agency regulations and Medicare policies
Working knowledge of personal computer and data entry, email retrieval, Internet, and Microsoft
Office or equivalent software skills
Excellent negotiation, organization, decision-making, and communications skills
This role requires full COVID-19 vaccination
Required Skills

Together, we can raise the bar on home healthcare
CenterWell™ Home Health (formerly Kindred at Home), is one of the nation's leading providers of home care, with an incredible team of compassionate clinicians who deliver high-quality, specialty care to patients. Many of our clinicians live in the same neighborhoods they serve – providing the much-needed care to people in their community.
As a company, we strive to lead by example and show employees the same compassion and care we expect them to show patients. We provide employees the resources, stability, and job flexibility they truly deserve. We help them fulfill their personal and professional goals while enjoying industry-leading benefits, competitive salaries, opportunities for career and professional growth, and a healthy work/life balance.
Part of Humana's Home Solution business
CenterWell Home Health cares for nearly 80,000 patients every day in over 350 locations, across 38 states. As part of Humana Inc., we create experiences that put patients at the center, working in collaboration with healthcare providers to bring multidisciplinary care directly to the comfort and safety of home. The result is easy, comprehensive and personalized care that helps patients lead healthier, happier lives.
Caring for people who care for our patients
Experience has shown us that supporting and nurturing employees helps them become the best version of themselves and more compassionate, committed home health professionals. That's why CenterWell Home Health never stops working to improve the employee experience. Our people are our greatest resource, and we are committed to creating an environment they enjoy stepping into every day.
World-class employee benefits
Competitive pay and benefits package
50% matching 401(k) contributions up to 6%
Career advancement opportunities
Tuition reimbursement program
Advanced Continuing Education (CE) accredited training
Required Experience

Join Our Team!
Check out our video to get a glimpse of a day in the life of our Home Health team – Home Health
To learn more, please contact your local recruiter at (toll-free) 855-563-2846 or apply online. Our Recruiters are ready to help you start a new and rewarding career with CenterWell Home Health.
Hiring Insights
Job activity
Posted Today