Intermediate Operations Enablement Analyst – Aegon AM – Aegon – Cedar Rapids, IA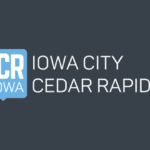 Aegon
Responsibilities:
Work with clients and clients supporting teams to ensure the smooth and timely onboarding & maintenance of all new clients and portfolios and the control and seamless implementation of all change to existing portfolios, including new product launches.
Trading and Market Documentation (including Derivatives)
Tax documentation and support (Funds and Clients)
Trade Messaging and Routing
Eligible Markets Review
Onboarding cash counterparties
Onboarding spot FX brokers
Custody Account Opening & closing
Additional responsibilities may be requested to ensure the successful running of the business.
Required Qualifications:
1-3 years relevant experience
Degree or equivalent education
Preferred Qualifications:
Comprehensive knowledge of the relevant investment processes and operating Platforms
Experience of working with a central data management structure
Attention to detail
Passion for problem solving
Excellent communicator
Good technical understanding and understanding of documentation requirements
Ability to work independently and to multi-task
Attention to detail and organizational skills
Accountability with a drive for results and resolve issues
Client knowledge requirements
Job and compensation levels depend upon an applicant's qualifications including the extent of candidate's relevant experience and other job-related factors and will be determined by hiring supervisors/managers and HR.
At Aegon Asset Management, we are committed to fostering a diverse workforce and an inclusive culture. We are more than a global Asset Management firm – we are a people business, and we recognize that delivering excellent client outcomes comes from embracing diverse perspectives. We value diversity in the full range of human uniqueness without limitation including race, gender, ability, language, culture, beliefs, age, origin, background, perspectives and experiences.
We are open to considering flexible working practices. Please talk to us about what this means for you.
Hiring Insights
Job activity
Posted Today