Inventory Associate- Travel Team- 2025 – WIS International – Cedar Rapids, IA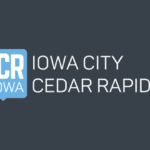 WIS International
Full Job Description
$14.00 / hour
Regular hours (typically 30-50 per week), consistent schedule, great team environment!
No Experience needed
Paid Training
Van transportation provided
Overnight accommodations provided
Paid per diem ($25/night for an average of 3 nights/week)
Paid travel time
Weekly pay
WIS International is one of the leading inventory service companies and our success starts with our Team Members. Currently, WIS International employs more than 15,000 employees worldwide. If you enjoy working in a great team environment, visiting different work locations daily, and having a sense of accomplishment at the end of the workday, we are the work destination for you!
Our Inventory Associate teams travel within their designated area to perform inventory counting tasks at a customer's store or warehouse physically counting merchandise, supplies, products, etc.
Regular hours. Typically, 30-50 hours per week
No Experience needed
Paid Training
Van transportation provided
Consistent schedule

Team generally leaves on Sunday/Monday through Thursday

Overnight accommodations provided
Paid per diem
Paid travel time
Weekly pay
Medical, Dental and Vision plans
Life and disability plans
Minimum Essential Coverage (MEC) Plus plan
Opportunity for promotion
Employee discounts at travel sites, cell phones, entertainment and major retailers
401k
Applicants must:
Possess the stamina to stand for extended periods of time
Possess the ability to move and bend frequently
Possess the ability to climb ladders and reach merchandise regularly, with or without reasonable accommodations
Possess access to internet access to check work schedule
WIS International is an equal opportunity employer.

Licenses & Certifications
Preferred

Behaviors
Preferred
Leader: Inspires teammates to follow them
Detail Oriented: Capable of carrying out a given task with all details necessary to get the task done well
Team Player: Works well as a member of a group
Dedicated: Devoted to a task or purpose with loyalty or integrity

Motivations
Preferred
Self-Starter: Inspired to perform without outside help
Peer Recognition: Inspired to perform well by the praise of coworkers
Growth Opportunities: Inspired to perform well by the chance to take on more responsibility
Goal Completion: Inspired to perform well by the completion of tasks

Licenses & Certifications
Preferred

Behaviors
Preferred
Detail Oriented: Capable of carrying out a given task with all details necessary to get the task done well
Team Player: Works well as a member of a group
Dedicated: Devoted to a task or purpose with loyalty or integrity

Motivations
Preferred
Self-Starter: Inspired to perform without outside help
Peer Recognition: Inspired to perform well by the praise of coworkers
Growth Opportunities: Inspired to perform well by the chance to take on more responsibility
Goal Completion: Inspired to perform well by the completion of tasks
Source: