IT Business Analyst I – CRST The Transportation Solution, Inc. – Cedar Rapids, IA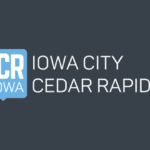 CRST The Transportation Solution, Inc
CRST The Transportation Solution, Inc. is Delivering Promises and Driving Success to Ensure Everyone Has What's Needed to Live and Thrive. Today, more than ever, we are looking for talented individuals who will help us bring this vision to life.

IT Business Analyst I
Over the next five years, CRST International, Inc. will be implementing significant enterprise wide system and software upgrades. In support of this project, and of future needs, we are expanding our personnel and adding new positions within our Information Technology team, located in either Cedar Rapids, IA, Atlanta, GA, or Ft. Wayne, IN. We are seeking new IT skills and resources in the areas of business process analyst, 3rd party software administration and software development. It is an exciting time to join an organization who is investing heavily into the future, come and be a part of something big!
Role Summary:
A business process is a set of logically related tasks performed to achieve a defined business outcome. Business process reengineering (BPR) is the practice of rethinking and redesigning the way work is done (business processes) to improve service delivery and/or reduce costs. The Business Process Analyst will work on a project team to decompose and document current business processes for the financial areas of our business. They will evaluate the effectiveness and necessity of those processes, and define a new set of processes to deliver the required business outcomes using updated business systems. This work depends upon understanding the processes, their purpose, and the software tools used to implement the process. This position is the subject matter expert on business processes and the implementation of them in 3rd party IT solutions at CRST.

Role Responsibilities:
Collaborate with business unit subject matter experts to define business processes and process flows. Gather information by interviewing people who perform the business processes, customers, vendors and others involved in the process
Analysis, design and optimization (re-engineering) of workflows and business processes within an organization core business processes with the aim of achieving dramatic improvements in critical performance measures, such as cost, quality, service, and speed to market
Design and optimization of workflows and business processes to translate into business requirements for software projects
Re-structuring and streamlining activities, removal of non-value added tasks
Create and document software requirements for enhancements to support business process enhancements
Determine, implement, and evaluate business metrics and performance of business processes
Establish customer relationship boards to create, monitor, prioritize continuous process improvement plans for a particular domain
Software quality assurance, test coordination and test execution
Role Qualifications:
Minimum of 3-5 years of experience of business process analysis for IT projects, preferably aligned to the financial areas of a business
Critical/structured thinking and problem solving skills
Creativity
Proficient in the use of analytic tools such as data gathering and analysis, spreadsheets, flow-charting and process diagramming
Active listening skills
Quality assurance testing
Excellent written and verbal communication, particularly interviewing and investigating skills
Bachelor's Degree in a business or technology discipline or equivalent professional experience
Proven working experience in BPR project initiatives
Experience in Organizational Change Management
IT systems design
Trucking / transportation IT experience
Lean/Six Sigma certifications a plus
To apply please email your resume to nscheib@crst.com.
The CRST core values: Safety at the Core of All We Do – Integrity in Every Decision and Action – Commitment to the Success of Employees, Customers, Agents, Contractors and Communities.

EEO Statement: All qualified applicants will receive consideration for employment without regard to race, color, religion, sex, sexual orientation, gender identity, national origin, disability, or status as a protected veteran.
Source: