Load Planner – PHARMA – CRST The Transportation Solution, Inc. – Cedar Rapids, IA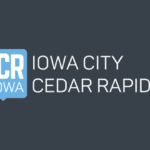 CRST The Transportation Solution, Inc
CRST The Transportation Solution, Inc. is Delivering Promises and Driving Success to Ensure Everyone Has What's Needed to Live and Thrive. Today, more than ever, we are looking for talented individuals who will help us bring this vision to life.

Load Planner – PHARMA

Job Summary: The Load Planner – PHARMA is responsible for coordinating with sales, customer service, and operations to maximize utilization and profitability in a region by utilizing available equipment with available freight.

Essential Duties and Responsibilities:
Plan freight and equipment in assigned regions for maximum utilization and profitability
Assign loads in a manner that allows for on time pick-up and delivery
Meet driver/equipment routing needs
Manage deadhead
Utilize team equipment to provide maximum productivity
Manage trailer pools
Control relays
Minimum Qualification Requirements:
1-2 years of previous experience in the transportation industry required
High school diploma or GED required and a degree in a related field preferred
Previous load planning experience is a plus
Attention to detail is necessary
Must be able to multi-task in a fast paced environment
To apply please email your resume to nscheib@crst.com.
The CRST core values: Safety at the Core of All We Do – Integrity in Every Decision and Action – Commitment to the Success of Employees, Customers, Agents, Contractors and Communities.

EEO Statement: All qualified applicants will receive consideration for employment without regard to race, color, religion, sex, sexual orientation, gender identity, national origin, disability, or status as a protected veteran.
Source: