Maintenance Technician – ARTISAN Management Group – Cedar Rapids, IA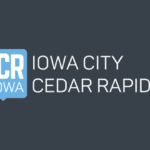 ARTISAN Management Group
The Maintenance Technician is primarily responsible for protecting, maintaining, and enhancing the value of the community while also maximizing the living experience for residents and the community. This is accomplished by ensuring that all resident maintenance issues are resolved expertly and efficiently.
PRINCIPAL ACCOUNTABILITIES
Conduct all business in accordance with Artisan policies and procedures, Fair Housing, Americans with Disabilities Act, Fair Credit Reporting Act, and all other Federal and State laws.
Maintains the facility and grounds based on community objectives.
Follows practices for the safe operation, maintenance, and repair of all facility equipment, including compliance with health, safety programs, policies, procedures, reports.
Responds to work orders in a timely manner, including after-hours on-call maintenance requests. Participates in the on-call rotation with the rest of the Maintenance Team (where applicable).
Assists with the inspection of public areas and resident apartments to ensure proper maintenance and standards are achieved and sustained.
Follows city, state, federal, and EPA air conditioning and refrigeration record keeping requirements and procedures are met as to the maintenance, service, repair, and disposal of air conditioning and refrigeration equipment and refrigerant.
Follows health department, city, state, and federal procedures, practices and record-keeping requirements applicable to pools and spas are followed to maintain proper water chemistry and sanitation.
Keeps storage areas, tools, and equipment always secure.
Participates in Artisan training as required.
Repair or replace floors, ceilings, walls, siding, roofing, doors, door hardware, windows, screens, and other general building items.
Troubleshoot, diagnose, repair, and replace the following: appliances, electrical, HVAC (split systems, heat pumps and PTACs), plumbing (including water heaters).
Maintain pools/spas/fountains, chemicals, logs, and associated safety equipment (NOTE: This responsibility is community-specific.)
PHYSICAL DEMANDS OF THE POSITION
The Maintenance Technician will be exposed to the constant activity that requires intermittent standing, bending, crouching, pushing / pulling, lifting / moving / carrying light and heavy loads, climbing stairs and ladders. The Maintenance Technician should have a working knowledge of OSHA and follow any guidelines set forth to protect the health of the maintenance team, the community, its residents, and oneself.
OPTIMUM SKILLSET QUALITIES
A friendly personality and a genuine desire to help others.
The ability to think clearly and make quick decisions.
Numeracy and logistical planning skills.
A professional manner and a calm, rational approach in hectic situations.
The ability to balance prospects, residents, and business priorities.
Flexibility and a "can do" Artisan mentality.
Energy and patience.
EOE
Hiring Insights
Job activity
Posted Today