Manager – Safety – CRST The Transportation Solution, Inc. – Cedar Rapids, IA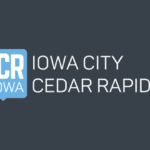 CRST The Transportation Solution, Inc.
Indeed's salary guide
Not provided by employer
$55.9K – $70.7K a year is Indeed's estimated salary for this role in Cedar Rapids, IA.
CRST The Transportation Solution, Inc. is Delivering Promises and Driving Success to Ensure Everyone Has What's Needed to Live and Thrive. Today, more than ever, we are looking for talented individuals who will help us bring this vision to life.

Manager – Safety
CRST the Transportation Solutions, Inc. is looking for a Manager – Safety to join our growing organization in Cedar Rapids, IA.

Job Summary:
Our Dedicated Solutions division is focused on service excellence to retailers and producers who need consistent, dependable, high-quality delivery services. We provide customers the flexibility of a private fleet, without the expense.
The Manager – Safety for Dedicated Solutions East is responsible for accident and injury prevention, compliance, and driver training.

What you will gain: Our internal practices support the development of career paths, and highly value promoting from within the organization. With a variety of divisions and locations all over the United States, the potential for growth is limitless. We also offer a competitive compensation package, including paid training, paid time off, and a full benefits package. This includes medical, vision, dental, and life insurance which all begin after your first 60 days of employment.
Responsibilities:
Partner with key leaders to foster a safety-first culture.
Support corporate mission and vision through daily management of safety processes and personnel.
Develop and manage accident and injury prevention programs, including weather management programs.
Develop, implement, and monitor audit procedures for compliance with FMCSA regulations, including driver qualification files and hours of service records.
Develop and manage driver training programs, including initial (onboarding), recurring and remedial.
Collaborate with leaders on remediation and employment disposition on drivers involved in incidents, accidents, and violations.
Lead safety committees, including committees to conduct root cause analysis, aimed at continuous improvement.
Serve as a technical resource on compliance questions and leader in interdepartmental and operational meetings.
Issue written and verbal guidance to key stakeholders.
Identify and implement solutions to synergize and remove waste.
Facilitate and manage significant safety events at all hours and days of the week, including triage for high severity accidents.
Travel as required; likely 20%-30%.
Requirements:
High School Diploma or GED required
5+ years of experience in the transportation industry preferred
AA or BA in relevant field preferred
Did you know?
CRST is one of the largest privately owned trucking companies in the United States. That means you can count on our experience and ongoing commitment to providing the best service to our customers and the best work environment for our employees.
We are family-owned. We are dedicated to building on our founder's legacy to make CRST the transportation solution.
CRST is headquartered in Cedar Rapids, IA but has locations across the nation. Our midwestern hometown is known for strong values, commitment to our community, and the success of manufacturers and producers here and throughout the country. When we thrive, America thrives!
The CRST core values: Safety at the Core of All We Do – Integrity in Every Decision and Action – Commitment to the Success of Employees, Customers, Agents, Contractors and Communities.

EEO Statement: All qualified applicants will receive consideration for employment without regard to race, color, religion, sex, sexual orientation, gender identity, national origin, disability, or status as a protected veteran.
Hiring Insights
Job activity
Posted Today
Source: