MDS Coordinator – Unity Point St. Luke's Living Center West – Cedar Rapids, IA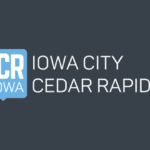 Unity Point St. Luke's Living Center West
Benefits

Pulled from the full job description
div{margin-right:0.5rem;margin-bottom:0.5rem;}]]>
.ecydgvn1{margin-top:0.5rem;margin-left:0.5rem;max-width:100%;}]]>
Indeed's salary guide
Not provided by employer
$49.9K – $63.1K a year is Indeed's estimated salary for this role in Cedar Rapids, IA.
Full Job Description
Are you a Registered or Licensed Practical Nurse looking to make a change in your career, this may be the position for you!
St. Luke's Living Center West (LCW) is looking for an experienced MDS Coordinator. LCW is located near downtown Cedar rapids, Iowa.
This is a 100- bed consulted facility that has an excellent working relationship with the state departemtns, a successful compliance history, as well as a wealth of talented and creative staff that are focused on providing exceptional customer service and quality management.
Essential Functions:
Follow established standards, policies and procedures.
Maintain MSD schedule and meet Medicare and OBRA requirements
Complete and submit MDS assessments in timely manner
Complete Baseline Care Plans upon admission
Conduct bedside Admission Assessments
Audit skilled charts
Gather information for Medicare meeting
Complete Discharge Assessments
and additional functions
We would love to talk with you about being a part of our WINNING HEALTHCARE TEAM! Apply today!
Benefits included are:
Good Work/Life Balance
We provide a FREE Employee Meal Program
Opportunities for Growth within our Company.
Tuition Reimbursement Program
#hc55130
Hiring Insights
Job activity
Posted Today