Medical Front Desk Receptionist – Podiatry Associates – Cedar Rapids, IA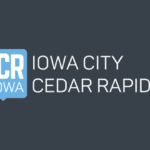 Podiatry Associates

Job details

Salary
$16.00 – $16.50 an hour

Qualifications

Computer skills: 1 year (Required)

Front desk: 1 year (Preferred)

Medical terminology: 1 year (Preferred)
Full Job Description
Podiatry Associates is hiring!!! Join our awesome team and the opportunity to truly enjoy your job! The right candidate would build engaging relationships with our patients and possess a natural work ethic dedicated to dependability, positivity, multitasking, and high energy. Do these qualities sound like you? Then apply to our team and enjoy the benefits of working in a small clinic with exceptional office culture.
Requirements:
High School Graduate or equivalent
Highly dependable and punctual
Excellent communication skills
Excels at multitasking in a fast-paced environment
Proficient and accurate typing while answering phone calls and other registration tasks
Self-directed and highly organized
Computer and EMR knowledge
Shows initiative to learn new skills
Physically able to assist patients
Compassion for helping others
The qualifying individual would be responsible for various front desk tasks and cross-trained as a backup medical assistant. Responsibilities and duties include but are not limited to:
Greet and collect pertinent patient information; demographics, insurance, and other clinical forms
Manage scheduling, phones, faxes, and assist in coordinating additional patient care
Collect co-pays and answer basic billing questions
Utilize insurance websites to determine eligibility and other needed tasks
Work hand-in-hand with physician and medical assistant to keep precise records and facilitate communication between the physician and patient
Clean and maintain the front office
Medical Assistant cross-training; room patients, assist physician, x-ray imaging
Adhere to all office protocols and strict confidentiality guidelines
Schedule, Full-time:
Monday-Thursday, 7:45-5:00 w/hr. lunch, Friday 7:45-12:00
Salary: $16.00 starting wage with opportunities for advancement
Please note: APPLICATION MUST BE COMPLETED IN ITS ENTIRETY FOR FURTHER CONSIDERATION. Please include a resume.
Job Type: Full-time
Pay: $16.00 – $16.50 per hour
Benefits:
401(k) matching
Employee discount
Paid time off
Schedule:
8 hour shift
Monday to Friday
Ability to commute/relocate:
Cedar Rapids, IA: Reliably commute or planning to relocate before starting work (Preferred)
Experience:
Front desk: 1 year (Preferred)
Medical terminology: 1 year (Preferred)
Computer skills: 1 year (Required)
Work Location: One location
Hiring Insights
Hiring 1 candidate for this role
Job activity
Posted 1 day ago