Memory Care Activities Assistant – Jaybird Senior Living – Cedar Rapids, IA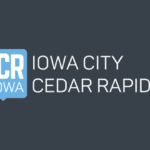 Jaybird Senior Living
Indeed's salary guide
Not provided by employer
$21.3K – $26.9K a year is Indeed's estimated salary for this role in Cedar Rapids, IA.
Premier Senior Living Community offering independent living, assisted living and memory care has an immediate opportunity for an Activities Assistant.
The Life Enrichment Assistant assists the Life Enrichment Coordinator to deliver Red Carpet Treatment to Residents by developing a program and appropriate activities for each resident. The activities shall reflect individual differences in age, health status, sensory deficits, lifestyle, ethnic and cultural beliefs, religious beliefs, values, experiences, needs, interests, abilities and skills by providing opportunities for a variety of types and levels of involvement. Working schedule must be flexible to work evenings and weekends.
Responsibilities include, but are not limited to:
Lead therapeutic activities for resident participation in individual and group settings.
Coordinate the movement of residents to and from recreational areas to participate in scheduled programs including programs outside of the community.
Be able to respond to flexible scheduling.
Assist in planning, coordinating and implementing programs.
Provide a variety of physical, spiritual, and cognitive activities.
Coordinate and supervise planned outings.
Enroll families/responsible parties in family engagement programs, photos and communication
Maintain the activity areas and replace furniture after activities.
Maintain photo album and gift and memorial albums.
Promote and encourage participation in activities.
Work with Community Relations and Culinary Coordinators on combined events.
Attend bi-weekly in-services and mandatory meetings.
Use personal protective equipment, as required.
Fill in, as needed or requested.
Respond to smoke and fire alarm systems.
Answer telephone promptly and courteously.
Share ideas and comments you feel would benefit the Community.
Follow all Policies & Procedures and the Employee Handbook.
Uphold confidentiality and Health Insurance and Portability and Accountability Act (HIPAA)/ HITECH HIPPA regulations.
Comply with all state regulations as they apply to Assisted Living.
Consent to motor vehicle records check and provide proof of auto insurance.
Other duties as assigned.
Qualifications
High school diploma or general education degree (GED)
Experience working with elderly preferred
Obtain and maintain chauffeur license within 30 days of hire
Transportation Safety Training
Good communication and written skills
Organizational skills
Have a good driving record
Listening skills
Commitment to the elderly
Patience and flexibility
Professional confidentiality
Well-developed people skills
Compassionate
Public relations skills
Problem solving skills
Calm, friendly demeanor
Ability to work independently and as part of a team
We offer a competitive hourly wage, full benefits and many more perks!
If you have a passion for helping people and want to grow professionally, please send your resume to for immediate consideration.
EOE
Hiring Insights
Job activity
Posted Today
Source: