Middle School Principal – Galaxy Management Group, Inc. – Cedar Rapids, IA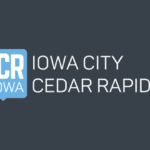 Galaxy Management Group, Inc.
Full Job Description
If you had a chance to bring your administrative leadership skills to an institution where you could impact children in a truly monumental way, would you take it?
Are you interested in leading an institution in a way that allows you and colleagues to re-imagine, re-envision and re-invest the way we prepare our students to be future leaders and contributors in our world? Then you should join this Community School District in Eastern Iowa as the next Middle School Principal, and bring your ideas, vision, and strategies to life! This is your opportunity to put your personal stamp on a school in the second largest district in the state of Iowa.
SALARY: $143,227
THE PRACTICAL DUTIES OF THE PRINCIPAL
Carries out the Iowa Standards for School Leaders and Marzano's High Reliability Schools Framework for School Leaders.
Provides instructional leadership within the school setting.
Ensures a clear vision for how instruction should be carried out, and that measurable goals are established, focused, and monitored to improve overall student achievement.
Ensures a multi-tiered system of support is in place to support students who display academic and behavioral difficulties.
Leads, supports and fosters a professional learning community which emphasizes collective efficacy of teachers and the review of student performance data.
Incorporates ethical principles in all decision-making processes and treats all members of the school community with fairness, equity, dignity and respect.
Effectively communicates, uses consensus building and conflict resolution techniques and problem-solving skills.
Leads and engages stakeholders in the development, implementation, and evaluation of the school improvement plan.
Ensures that teachers and staff are provided with clear, ongoing evaluations of their strengths and weaknesses , and positively impacts their growth through effective mentoring, supervision, and relationship building.
Manages the allocation of resources in a manner that provides equitable learning opportunities for all students.
Preparation, leadership, collaboration, and/or oversight of school reports, records, tests, budgets, hiring of faculty and staff, bargaining agreements, plant, food service, transportation, accounting functions, and all other administrative duties appropriate to the school's administration.
Maintains a safe learning and working environment and responds to emergencies according to protocol.
Oversees student co-curricular, interscholastic, intramural, and social activities, and provides leadership in supporting groups such as PTA, school-business partnerships, community agencies, etc.
Performs other duties as may be assigned. A formal job description will be provided to candidates by request or upon hire, should you be selected to proceed.
REQUIRED EXPERIENCE, SKILLS, AND APTITUDE
Master's of Educational Administration and certification as an Iowa principal and evaluator approval licensure required.
Licensure, training and experience for middle school level education.
The ability to respond to the needs of a diverse middle school population.
A passion for diversity, equity, inclusion, and belonging, with experience implementing or collaborating on DEI&B initiatives in education.
HIGHLY DESIREABLE SKILLS AND EXPERIENCE THAT WILL SET YOU APART
Exudes courage in building positive relationships and active communication with students, faculty, and staff, parents, and community members.
Experience leading institutions with an ethnically diverse student body.
A leader who values the need for flexibility in the approach to leading educational institutions, but also knows how to balance this type of management with a level of organizational structure and practical operations necessary for overall success.
THE BENEFITS TO YOU
Competitive pay at $143,227
Medical, dental, vision, life, HSA, wellness,
A chance to be a game-changer in the second largest district in the state of Iowa
The opportunity for tremendous personal and professional growth.
DIVERSITY AND INCLUSION IS IMPORTANT
Our client values diversity, equity, inclusion and engagement. They are an Equal Opportunity Employer. The district does not discriminate on the basis of race, creed, color, gender, national origin, religion, age, marital status, sexual orientation, veteran status, or disability.
Job Type: Full-time
Pay: $143,227.00 per year
Hiring Insights
Job activity
Posted today