Nepali Language Interpreter – Hands Up Communications – Cedar Rapids, IA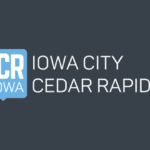 Hands Up Communications

Qualifications

Nepali (Required)

High school or equivalent (Preferred)
Full Job Description
Please apply at the following link:
https://handsupcommunications.bamboohr.com/jobs/view.php?id=31&source=aWQ9MTg%3D
JOB TITLE: Foreign Language Interpreter Employee (Full-time)
FLSA STATUS: Non-Exempt
JOB SUMMARY: Qualified Foreign Language Interpreters are responsible for facilitating on-site, online and phone interpreting in a professional and accurate manner. Interpreters will make use of the necessary platforms (Boostlingo, Zoom, etc.) and equipment (as needed) to provide accessible, clear, and articulate interpretations. Interpreters must possess and maintain competence, proficiency, and professionalism in English and their other working languages. Due to the sensitive nature of much of the information processed during an interpretation session, interpreters must adhere to ethical and confidential standards at all times.
ESSENTIAL DUTIES AND RESPONSIBILITIES:
Facilitate many kinds of face-to-face conversations for customers, settings may include: emergency rooms, medical, legal, social services and educational.
Effectively interpret between people who speak different languages, accurately repeating critical information from one person to another.
Perform translations that are grammatically and syntactically accurate.
Punctuality and attendance are expected; timeliness is necessary as it directly reflects on the agency as well as the interpreter. If an issue arises it is the interpreter's responsibility to inform the scheduling staff as soon as possible.
The interpreter is expected to report to the office when not assigned to on-site appointments.
Interpreters are expected to work collaboratively with other internal or external interpreters.
As a representative of Hands Up Communications interpreters should exhibit professional behavior including attire, timeliness, attitude, manner, and overall behavior.
Interpreters are expected to adhere to ethical standards, procedures and protocols specific to interpreting context (i.e. hospital, courts, schools, etc.).
Confidentiality is required for all interpreting assignments unless specific circumstances arise that would cause the interpreter to violate the law. Content learned while on assignment is considered confidential. Additional information can be found in Hands Up Communication's confidentiality/HIPAA agreements.
Effectively represent the Hands Up Communications brand when interacting with customers in the field.
It is essential to attend professional development opportunities and consistently work to improve the quality of your knowledge regarding interpreting, linguistics, and professionalism.
If possible, work/mentor with interns – mentoring and providing feedback when appropriate.
Utilize the necessary technology for accurate reporting for billing, scheduling, and service evaluation.
Demonstrate a willingness and ability to complete additional and other duties as assigned.
QUALIFICATIONS/PREFERRED QUALIFICATIONS:
Bachelor of Arts degree (preferred); Associates of Arts degree accepted or 3+ years of experience in lieu of formal degree.
Knowledge of the community, culture and values of the people and language to be interpreted.
Facilitate communication between English and the language(s) listed in the proficiency self-assessment.
Maintain a flexible work schedule.
Possess or have the ability to obtain local, regional, or national credentials. Maintain, as applicable, compliance with any national, state, or local licensure and/or certification requirements.
Demonstrate the ability to work independently while meeting performance and customer service expectations.
Credentialed in medical interpreting completed or in progress with Hands Up Communications.
Ability to apply code of ethics and standards of practice.
Ability to interpret for extended periods of time.
Possess the ability to work in various settings, both indoor and outdoor, with variable lighting and temperatures.
POSITION TYPE: Full-time, 40+ hours weekly Monday through Friday. Work hours are flexible to meet the demands of the position. Evening and weekend work may be required as job duties demand.
COMPENSATION: An exempt annual salary to be negotiated
BENEFITS: Interpreters are eligible to participate in the company's benefits package summarized below:
Dental plan is company paid at 50% and vision offered at your expense.
Short and long-term disability and life insurance paid for you by Hands Up.
A simple matching 3% IRA plan.
Annual cost of membership in the local interpreting organizations
Cost will be fully reimbursed by Hands Up; annual cost of certification maintenance.
Professional development, up to 20 hours, paid annually by Hands Up with prior approval of Director of Operations.
PAID TIME OFF: Each full-time employee may take paid time off with full pay as mutually agreed upon between the employee and Hands Up Communications in the employee's Offer Letter. The employee accrues 4.08 hours every pay period. If an authorized holiday occurs within an employee's paid time off period, equivalent time off with pay will be provided. Full-time employees may carry over up to five days of paid time off leave per calendar year. Any amount above five days will be forfeited at the beginning of the new year.
All paid time off leave must have the prior approval of the employee's supervisor. Maximum paid time off leave to be taken at any time is 15 days unless prior approval is granted.
SUPERVISORY RESPONSIBILITY: None.
WORK ENVIRONMENT: Typically, the work will happen in normal office working conditions in a climate-controlled environment with minimal safety/health hazard potential. When assigned to on-site appointments, interpreters may work in a variety of environments and locations, medical office, school, court, outside, etc.
PHYSICAL DEMANDS: Sedentary, sitting, walking, and frequent near vision use for reading and computer usage. Interpreters may be required to sit for long periods of time. Interpreters may encounter a variety of physical demands while working in the field, sitting, standing, walking, steps, etc.
EEO STATEMENT: Hands Up Communications provides equal employment opportunities to all individuals regardless of their race, color, belief, religion, gender, age, sexual orientation, national origin, disability, veteran status, or any other characteristic protected by state, federal, or local law. Further, the company takes affirmative action to ensure that applicants and employees are treated without regard to any of these characteristics. Discrimination of any type will not be tolerated. This policy applies to all terms and conditions of employment.
Job Type: Full-time
Pay: $18.00 – $25.00 per hour
Benefits:
Dental insurance
Flexible schedule
Vision insurance
Schedule:
8 hour shift
Monday to Friday
COVID-19 considerations:
Some work sites may require masking.
Education:
High school or equivalent (Preferred)
Language:
Work Location: One location
Hiring Insights
Hiring 1 candidate for this role
Job activity
Posted Today
Source: