Night Warehouse Picker – 7G Distributing – Cedar Rapids, IA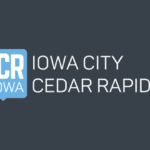 7G Distributing
Indeed's salary guide
Not provided by employer
$31.1K – $39.3K a year is Indeed's estimated salary for this role in Cedar Rapids, IA.
Full Job Description
BENEFITS
Paid Time Off starting on Day 1
401(k) plan with company match
Advancement opportunities
Competitive wages
Free health insurance
Earn an EXTRA $5,832/year if you are covered under a spouse or parents' medical insurance plan
JOB FUNCTION
Properly position delivery trucks for loading and secure the delivery truck.
Pull orders for delivery routes so that they are ready for delivery driver in the morning. Build pallets making sure the correct product is on the correct pallet and that the pallet is stable. Review the pallet configuration to ensure proper product rotations and that all products are countable.
Attach completed pick sheets to the correct pallet.
Maintain certifications for forklift and electric pallet jack operation.
Ensure the proper use of stand-up and sit-down forklifts, wrapper, electric pallet jacks, cardboard compactor, baler, glue gun, manual pump handle jack, and two-way radios.
Handle equipment safely and sensibly, and take responsibility for ensuring the safety of other employees.
Prepare warehouse readiness for day crew.
Ensure the warehouse is clean and orderly.
Ensure no beer is left outside the CEW.
Restock flow racks and pick areas as required.
PREFERRED QUALIFICATIONS
Job Type: Full-time
Hiring Insights
Job activity
Posted Today