Night Youth Services Worker – Four Oaks Family And Childrens Services – Cedar Rapids, IA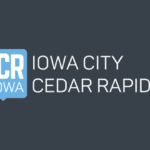 Four Oaks Family And Childrens Services
Benefits

Pulled from the full job description
div{margin-right:0.5rem;margin-bottom:0.5rem;}]]>
.ecydgvn1{margin-top:0.5rem;margin-left:0.5rem;max-width:100%;}]]>
Opportunities for advancement
Full Job Description
What you will do?
As the Night Youth Services Worker, you will assure unit coverage, safety, and security during overnight shift. This role provides late shift coverage utilizing approved behavior control techniques to maintain stability while completing assigned documentation, tracking and medication distribution. Specific responsibilities include:
Strategically utilize identified behavior management techniques and other de-escalation training to assist clients in developing appropriate behaviors.
Know the population and be aware of individualized treatment plans.
Provide supervision and treatment intervention.
Assure consistent, ongoing, and timely provision for basic client needs.
Follow medication management guidelines.
Effectively participate in team to review case progress and provide best programming.
Maintain strong team participation and interaction.
Maintain a position of positive role modeling and performance as an agent of change for the youth.
Develop and maintain a working knowledge of Behavior Health Intervention Services (BHIS) and Medicaid requirements/standards.
Complete documentation of services in a timely manner – including daily case notes, behavior management, visual checks, etc., before the end of your scheduled shift.

Who are we?
At Four Oaks, we believe that every child needs the opportunity to succeed. It's more than our mission – it's the passion that permeates everything we do. Four Oaks has grown to become one of the state's largest agencies devoted to child welfare, education, juvenile justice and behavioral health. We recognize that children and families come to us from a variety of circumstances, which makes it important for us to reach kids and families where they are right now. For that reason, we provide prevention, intervention and treatment programs and services.

Why Work here?
We are more than a team, we are family! Four Oaks understands the importance of supporting and treating one another as if they were our own family members. We believe in maintaining a healthy work/life balance while providing career paths for everyone. Our organization flourishes in an environment of equal opportunity and fair treatment for all. The effects of diversity and inclusion have created an atmosphere of positivity which connects us to the customers we serve. As a full-time team member, you are eligible for:
Medical, dental & vision insurance
401k Retirement plan
Growth & Advancement opportunities
Competitive Wages starting at a minimum of $16.00
Excellent paid leave time package
7 paid holidays
Business casual work environment
Educational discounts
Fitness Center Discounts
What you need:
To qualify you must be at least 21 years of age and possess a High School Diploma or GED. Prior experience in working with children is a plus but, not required. Additional requirements include:
Desire to help kids succeed.
Strong communication and problem solving abilities.
Basic computer skills in a MS Office environment.
Possession of a degree in Social Services or related field preferred.

Apply now for immediate consideration!
Hiring Insights
Job activity
Posted Just posted