Online Sales Concierge – New Home Star – Cedar Rapids, IA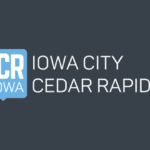 New Home Star
Full Job Description
Our vision is to build the best new home sales company in the world… and we mean it. New Home Star is a sales and marketing company that provides builders with the look and feel of their own in-house sales team but with all the proven systems and processes of our national organization. At New Home Star, it's our mission to sell more homes more profitably for our builder partners while also creating excellent careers for our people. With training unmatched by any competitor, we equip you with all of the tools and resources needed to exceed sales goals and grow your career. New Home Star is seeking a well-educated, motivated, and goal-oriented sales professional to join our team as a New Home Sales Associate.
As you work to complete your application and research New Home Star, we highly encourage you to visit and follow us on our numerous social media platforms to learn more about our award-winning culture and engage with our current team members!
NHS Facebook
NHS Instagram
NHS YouTube
NHS Twitter
New Home Star

Responsibilities:
This is a full-time position that is salaried with additional bonuses based on appointments and sales made.
Manage direct reports from the Online Sales Assistants to help provide a better service for our customers and partners.
Capture and convert online customer traffic into prospects for our builder partners.
Guide the customer through New Home Star's sales process with the goal of scheduling an appointment with the designated onsite agent.
Educate the customer on the desired area, builder background and community of interest.
Build rapport with customers to determine purchase timeline, income preference and needs.
Possess thorough knowledge of builder partner's company, communities, floor plans, option pricing, and areas where homes are being built.
Work alongside onsite agents and NHS online concierge teammates to give the best experience to online prospects that visit the community.
Schedule follow-up communication with prospects to ensure they have all of their questions answered.
Management of the online prospect CRM system.
Work alongside the marketing department to create marketing campaigns that keep online prospects engaged with the builder client.
Provide high-level customer service and communication through email, text, phone calls, live chat, etc.).
Provide excellent response time when following up with digital leads (same day response).
Develop relationships with builder management, associates and marketing representatives.
Monitor online website to ensure builder's information is up to date.
Attend weekly online sales meetings and virtual workshops to provide valuable feedback on the online sales process.
If dedicated to a specific builder, attend sales team meetings weekly and provide feedback to the online sales department.
Develop online sales strategies and best practices.
Requirements
Must have ability to work nights and weekend shifts when necessary.
Excellent verbal and written communication skills.
The ability to easily adapt to quickly changing priorities, and work well under pressure.
Great interpersonal skills.
Extreme attention to detail and time management skills are a necessity.
Ability to multi-task and prioritize projects will be needed in order to be successful in this role.
Strong business acumen and acuity.
Possesses a high degree of emotional intelligence and integrity.
Experience with MS Office Suite such as Excel, Word and PowerPoint.
Ability to self-manage and problem solve.
Real estate license is strongly preferred.
Benefits
Phone Allowance
Flexible Hours
Work at Home Opportunity
Source: