Part-Time Direct Care Provider – Respite Connection – Cedar Rapids, IA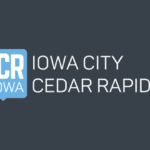 Respite Connection

Job details

Salary
$9.50 – $15.00 an hour

Qualifications

High school or equivalent (Preferred)
Full Job Description
For Cedar Rapids, IA and surrounding communities:
Supported Community Living Provider:
Purpose of Position: The purpose of the Supported Community Living Provider position is to teach goals that have been specifically identified for each consumer, to increase their level of independence in the future. With increased independence, it is hoped the consumer will enjoy a less restrictive environment than without services.
Respite Provider:
Purpose of Position: This position provides all the care required to a child or adult with a disability while their parent or guardian is absent. The purpose of respite care is to give the parent or primary caregiver a break from the daily responsibilities of caring for someone with a disability.
Teach the skills identified to meet each consumer's individualized goals, which can include social skills, personal care skills, money and budgeting skills, safety skills, and being involved in the consumer's community.
Find creative and effective ways to teach skills, so that the consumer will have the greatest level of success.
Provide transportation to activities, as needed.
Provide assistance needed for the consumer to participate in community activities, which may include accompanying and supervising consumer during activities.
Provide care necessary to meet the needs of a consumer, which can include assisting with personal cares such as bathing, dressing, feeding, toileting, etc.
Must be 16 years old.
Must either be in high school or have a high school diploma or G.E.D. If applicant does not have either, then must provide a writing sample prior to hire.
Have a telephone, land or cell with an answering machine or voicemail.
Must have the ability to complete all documentation of services to meet Medicaid and agency requirements.
Ability to meet all deadlines as required by this agency.
Must be able to track hours worked to not exceed approved amounts.
Must have a passion for providing excellent care to others.
Must be able to meet the physical and emotional demands of the consumer, which can include lifting, running, and de-escalating emotional situations. Such requirements are different for each consumer. Limits in this area will also limit the amount of work available
Job Type: Part-time
Pay: $9.50 – $15.00 per hour
Education:
High school or equivalent (Preferred)
Work Location: Multiple Locations
Hiring Insights
Application response rate: 82%
Hiring 10+ candidates for this role
Job activity
Posted Today
Source: