Part Time Tennis Office Manager – Elmcrest Country Club – Cedar Rapids, IA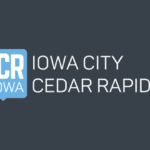 Elmcrest Country Club

Job details

Job Type
Full-time
Part-time
Indeed's salary guide
Not provided by employer
$32K – $40.6K a year is Indeed's estimated salary for this role in Cedar Rapids, IA.
Full Job Description
This position helps to manage and organize tennis programming for both adults and juniors while keeping all areas of the tennis facilities up to standard. Responisble for planning and advertising of all upcoming events, leagues, camps, and clinics. Oversees staffing for upcoming shifts of employees, and stays up to date with the changes in schedule. This posotion does not need to play tennis to apply!
#hc45543
Hiring Insights
Job activity
Posted Today
Source: