Prepared Foods Team Leader – New Pioneer Food Co-op – Cedar Rapids, IA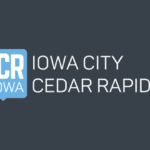 New Pioneer Food Co-op
Benefits

Pulled from the full job description
div{margin-right:0.5rem;margin-bottom:0.5rem;}]]>
.ecydgvn1{margin-top:0.5rem;margin-left:0.5rem;max-width:100%;}]]>
Full Job Description
We have a great group of employees and customers at New Pioneer, and we're hoping to find a team leader who can communicate well, bring positivity to the team, and deliver outstanding service to our shoppers. The pace is quick, the food is delicious, and the staff discount is generous!
What You'll Do:
Train, schedule, supervise, and evaluate prepared foods team members
Oversee & direct activities of the deli counter, hot food bar, and prepared food displays.
Ensure consistent presentation of displays and stocking of product.
Model exceptional customer service and assist customers, while projecting a friendly, open, and service-oriented demeanor
Serve as point person for all prepared foods related activities and communications
Work with outside vendors including suppliers and our bakehouse team.
Promote brand and product lines.
What We're Looking For:
Demonstrated retail customer service experience and skills
Experience building teams, executing goals, effectively creating change, and increasing efficiency
Experience in a production or finish bakery/kitchen
Enthusiasm for working in fast-paced creative environment
Attention to detail and ability to work in both a retail and kitchen environment
Ability to read, interpret, and understand financial information
Proficiency in Microsoft Office
Familiarity with organic and natural foods
Preferred but not required:

An Associate degree or above in business or hospitality management
A minimum of 3 years of experience in a leadership position in a food service environment
Additional Information:
The Prepared Foods Team Lead works in a retail, kitchen, and office environment.
Direct and interactive communication with customers and team members on the retail service floor, counter areas, as well as office hours will be a daily occurrence. Regular interaction and positive communication with New Pioneer's production commissary Bakery and Kitchen teams will be an ongoing expectation.
This leadership position requires a committed schedule that may include opening, midday, closing, weekend, and holiday shifts.
This is a full time, salaried position with a benefits package.
Starting Salary: $42,000 – negotiable based on experience
Please submit your resume by Thursday June 16
Hiring Insights
Job activity
Posted 1 day ago