Principal Specialist, Financial Analyst – Remote Option – Collins Aerospace – Cedar Rapids, IA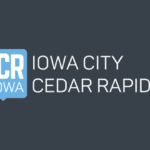 Collins Aerospace
Full Job Description
Job Summary:
Business and Regional Avionics Sales and Demand Planning is seeking a self-motivated, innovative leader who embraces change and can adapt quickly in a dynamic business environment. As a Sr Financial Analyst, you will have the opportunity to influence key business objectives such as Sales, inventory/cash flow, and cost. You will gain exposure to many aspects of the Enterprise; including Sales, Marketing, Value Stream Leadership, Master Scheduling, Manufacturing, Material & Supply, Logistics, and Finance. You will also have the opportunity to build a strong network in an extremely collaborative environment with an outstanding team.
This position is responsible for forecasting activities that support business financial objectives associated with assigned customer base. This includes assessment, interpretation, and analysis of data to develop a thorough and appraised demand forecast for use in sales plans, production requirements and financial planning. The decisions and recommendations of this position directly affect the Collins Aerospace sales goals and cash flow results.
Job Responsibilities:
Develop and manage an 18-24 month rolling demand plan/sales forecast in order to collaborate and support the supply chain forecast.
Utilize analytical skills to review historical sales trends, prepare forecast data, and evaluate forecast results.
Coordinate cross-functional research activities to reconcile significant variances and refine the forecast to reflect updated sales and marketing assumptions.
Interact with stakeholders to exert data driven recommendations using tactful influence in a matrixed organization, including sales, marketing, finance, customer account administration, programs, product line managers, master scheduling, and operations.
Employ marketing, sales, and customer knowledge to manage sales and demand forecasts that are current and deliberate.
Accurately identify, understand, and communicate sales/demand forecast drivers and applicable risk and opportunities to support monthly Sales Forecasts, Sales Demand Reviews, SFP/AOP, and demand variance activities.
Provide input to the Supply Planning organization in developing inventory strategies on existing items, new products, and product phase-outs.
Closely coordinate and communicate customer assumptions with supply planning.
Basic Qualifications
Bachelor's degree and 5 years of prior relevant experience OR Advanced Degree in a related field and minimum 3 years experience OR In absence of a degree, 9 years of relevant experience is required
Must be a U.S. Person/Permanent Resident "Green Card" holder
Working knowledge of SAP
Microsoft Excel/Microsoft Office skills
Working with cross functional teams
Analyzing and/or manipulation of databases
Working with large databases and/or SAP Business Intelligence, preferred
Sales & Operations Planning experience, preferred
Collins Aerospace, a Raytheon Technologies company, is a leader in technologically advanced and intelligent solutions for the global aerospace and defense industry. Collins Aerospace has the capabilities, comprehensive portfolio and expertise to solve customers' toughest challenges and to meet the demands of a rapidly evolving global market.
Our Avionics team advances aviation electronics and information management solutions for commercial and military customers across the world. That means we're helping passengers reach their destination safely. We're connecting aircraft operators, airports, rail and critical infrastructure with intelligent data service solutions that keep passengers, flight crews and militaries connected and informed. And we're providing industry-leading fire protection and safety systems that our customers can count on when it matters most. Are you ready to learn from the most knowledgeable experts in the industry, develop the technologies of tomorrow and reach new heights in your career? Join our Avionics team today.
Diversity drives innovation; inclusion drives success. We believe a multitude of approaches and ideas enable us to deliver the best results for our workforce, workplace, and customers. We are committed to fostering a culture where all employees can share their passions and ideas so we can tackle the toughest challenges in our industry and pave new paths to limitless possibility.
WE ARE REDEFINING AEROSPACE.
Some of our competitive benefits package includes:
Medical, dental, and vision insurance
Three weeks of vacation for newly hired employees
Generous 401(k) plan that includes employer matching funds and separate employer retirement contribution, including a Lifetime Income Strategy option
Employee Scholar Program, tuition reimbursement program
Life insurance and disability coverage
Optional coverages you can buy: Pet Insurance, Home and Auto, additional life insurance, accident insurance, critical illness insurance, group legal
Ovia Health, fertility and family planning
Employee Assistance Plan, including up to 5 free counseling sessions
Incentives for a Healthy You
Bright Horizons, back-up child / elder care and college coach resources
Autism Benefit
Doctor on Demand, virtual doctor visits
Adoption Assistance
Teladoc Medical Experts, second opinion program
And more!
Nothing matters more to Collins Aerospace than our strong ethical and safety commitments. As such, all U.S. positions require a background check, which may include a drug screen.
Note:
Background check and drug screen required (every external new hire in the U.S.)
Drug Screen only performed on re-hires who have been gone for more than 1 year
At Collins, the paths we pave together lead to limitless possibility. And the bonds we form – with our customers and with each other – propel us all higher, again and again.
Apply now and be part of the team that's redefining aerospace, every day.
Position will be based in Cedar Rapids, IA; consideration to work remotely will be given to highly qualified candidates. Relocation assistance is available once we return to the site.
Source: