Quality Technician – ESP International – Cedar Rapids, IA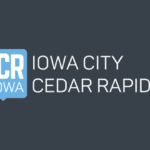 ESP International
Indeed's salary guide
Not provided by employer
$34.6K – $43.8K a year is Indeed's estimated salary for this role in Cedar Rapids, IA.
Full Job Description
Job purpose
Develops, establishes, and maintains quality engineering methodologies, systems, and practices which meet Customer, ESP and regulatory requirements. Provides quality planning, control, and improvement support to ensure ESP International's processes and product meet or exceed Customer expectations.
Essential Duties and responsibilities
Delivers Great Customer Service
Exceeds the needs and requirements of internal and external Customers
Leads Advanced Quality Planning Activities
Works within an opportunity team to identify and implement effective controls to support the development, qualification, and commercialization of products to meet or exceed internal and external requirements.
Develops, reviews and revises PFMEAs and control plans to accurately reflect production processes
Supports and facilitates Customer required advanced quality planning activities (DPAR's)
Coordinates Production Part Approval Paperwork (PPAP) Process to meet or exceed Customer expectations.
Reviews accuracy of Supplier quality documentation, verifies that in meets ESP requirements and provides approval of supplier PPAP submissions
Creates PPAP documentation for the Customer based on submitted process from suppliers or those contained internally. Reviews documentation for completeness before submitting to the Customer
Submits PPAP per customer requirements and monitors for approval
Quality Event Management
Effectively serves as primary quality contact for all Customer issues
Completes approval, review and closure of all Corrective Action Preventative Actions (CAPAs)
Reactive and dedicated in their management of Non-Conforming Material (NCM) events.
Determines party responsibility for disposition of NCM between Customer, ESP, and Supplier
Collaborates with Immediate Action Response Team to identify short term critical path, manages containment activities, leads root cause analysis and implements long term solutions.
Monitors quality performance and analyzes, tracks and reports Quality Parts Per Million (PPM)
Manages Customer relationship to ensure accuracy of ESP recorded events
Documents customer impacts of non-conforming material
Performs pareto analysis of customer impacting events and issues CAPAs when trends are identified. Works with SCMG when suppliers are identified as repeat offenders.
Warranty Management
Administers Customer warranty claim systems, reviews and evaluates all claims assigned as ESP responsibility. Requests products to be returned for evaluation where applicable.
Dispositions claims based on technical information, validity, party responsibility and product review.
Manages warranty closure rate within Customer specifications.
Conducts warranty trend analysis to identify high claim product, recommends to sales where to concentrate efforts with the customer to improve product reliability.
Expertise
Service
Passion
Maintains Professional & Technical Knowledge
Attends educational workshops and networking opportunities
Reviews professional publications
Contributes to Team & Company While Demonstrating ESP's Core Values
Expertise
Service
Passion
Competencies
Language Skills: Ability to read and interpret complex documents such as financial statements, contracts, and procedure manuals. Possesses high level business writing skills. Ability to speak effectively before groups of customers or associates of ESP.
Quantitative Skills: Ability to work with mathematical concepts such as probability and statistics. Ability to apply concepts such as fractions, percentages, ratios, graphs, and proportions to practical situations.
Customer Service: Handles customer questions and complaints, communicates with customers, handles service problems politely and efficiently, always available for customers, follows procedure to solve customer problems, understands company products and services, maintains pleasant and professional image.
Adaptability/Flexibility: Adapts to change, is open to new ideas, takes on new responsibilities, handles pressure, and adjusts plans to meet changing needs.
Decision Making/Judgment: Recognizes problems and responds, systematically gathers information, sorts through complex issues, seeks input from others, addresses root cause of issues, makes timely decisions, can make difficult decisions, uses consensus when possible, and communicates decisions to others.
Problem Solving/Analysis: Breaks down problems into smaller components, understands underlying issues, can simplify and process complex issues, understands the difference between critical details and unimportant facts.
Tech Skills
Technical Skills: Advanced Computer Skills. Proficient in Microsoft Outlook, Word, Excel, and PowerPoint and Database systems.
Advanced Computer Skills. Proficient in Microsoft Outlook, Word, Excel, and PowerPoint and Database systems.
Cultural Fit
Expertise: I will master the details of my job. I love to learn and I commit to continuous improvement of my talents and skills. I am not afraid to take on new challenges and opportunities to develop myself.
Service: I appreciate that our Company, and my role, will not exist if we do not serve the needs of our stakeholders.
Passion: I commit to bringing my best self to my work every day. I think of ways to improve myself, my work, and my Company at all times.
Take Ownership: I seek out opportunities to have an impact. I take action when things aren't right and do not wait to be told what to do. I bring solutions, not problems, to situations. I admit when I am wrong and take accountability to resolve the situation. I finish what I start.
Have Fun: I will discover and match talents with roles so that work is fun. I will eliminate self-limiting thoughts and behaviors, expect to win, and celebrate success. I will be cheerful and positive thinking at all times. I understand that attitude drives behaviors which drive results. No cynicism.
Create Raving Fans: I learn the needs of my stakeholders so I can anticipate and exceed their expectations. I "make it easy" for them to do their best.
"I've Got Your Back": I am team-oriented and focus on "we" vs. "me". I am committed to the success of my teammates, my Company, and our stakeholders. I am honest and open in all relationships, including providing timely feedback and coaching. I do not throw others 'under the bus'.
Create Value Every Day: I bring results, not reasons. I use my expertise, actions and decisions to create value for my stakeholders. I maintain focus on the activities that truly make an impact.
Embrace Change: I understand that the world and business conditions change constantly. I remain flexible and open to supporting changes needed to serve our stakeholders, seize opportunities, and continually improve.
I will follow and abide by company policy as it relates to my employment and recognize my actions, choices, and words must align with the progression towards team goals. I will not work in contradiction to team progress.
Native Genius
Critical Thinking: Able to display high level reasoning skills in order to solve multiple, complex situations
Sense of Urgency: Prioritizes well, shows energy, reacts to opportunities, instills urgency in others, and meets deadlines.
Qualifications
Requirements include a two year degree from a college or technical school and two years of related quality experience and/or training; or equivalent combination of education and experience.
Accountabilities
1st month
Work with manager on dispositioning of customer NCM and CAPA entry.
1st qtr.
Start to finish NCM material dispositioning, DPAR attendance and PPAP submissions.
KPI's
QPPM 250
CAPA CAR 0 older than 90 days
CAPA 8D 0 older than 90 days
Task OTD 98%
Example Responsibilities
Task: Sample parts need inspection to validate PPAP for submission.
CAPA's are tracked from the day they are opened to the day they are closed. We should have zero CAPA's assigned to you as the quality responsibility where they are open longer than 90 days.
Working conditions
The work environment characteristics described here are representative of those an associate encounters while performing the essential functions of this job. Reasonable accommodations may be made to enable individuals with disabilities to perform the essential functions. The noise level in the work environment is usually quiet.
Physical requirements
The physical demands described here are representative of those that must be met by an associate to successfully perform the essential functions of this job. Reasonable accommodations may be made to enable individuals with abilities to perform the essential functions.
While performing the duties of this job, the associate is regularly required to sit, talk or hear, and view a computer monitor or video display. The associate frequently is required to use hands and/or fingers to type, handle, or feel. The associate is occasionally required to stand, walk, and reach with hands and arms. Associate may be required to travel long distances with overnight stays.
Disclaimer
The above statements are intended to describe the general nature and level of work being performed by people assigned to this classification. They are not to be construed as an exhaustive list of all responsibilities, duties, and skills required of personnel so classified. All personnel may be required to perform duties outside of their normal responsibilities from time to time, as needed.
Job Type: Full-time
Hiring Insights
Job activity
Posted Today
Source: