Recruiting Manager – GMT Corporation – Cedar Rapids, IA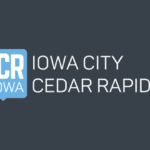 GMT Corporation
Indeed's salary guide
Not provided by employer
$60.6K – $76.8K a year is Indeed's estimated salary for this role in Cedar Rapids, IA.
Full Job Description
I. Summary
The Recruiting Manager is responsible for all recruiting functions within the organization. As a leader of the talent acquisition team, primary duties include working closely with our recruiters to manage sourcing, interviewing and employment processes, developing and implementing best recruiting strategies, and ensuring that hiring needs of the organization are met.
II. Essential Duties & Responsibilities
Fills professional-level positions as well as positions in operations and other areas as needed
Update recruiting procedures or create new procedures
Develops new strategies and programs to attract candidates
Manages the recruiting team for the assigned roles
Works closely with hiring managers to provide assistance on critical needs and coordinate on initiatives
Evaluate and suggest the best recruiting software for the employer
Suggest ways to improve the employer's brand
Research the best job advertising techniques
Advise hiring managers on proper interviewing methods
Attend career events and job fairs
Performs other related duties as assigned
III. Supervisory Responsibilities
Recruits, interviews, hires, and trains new staff
Oversees the daily workflow of the department
Provides constructive and timely performance 1:1's and evaluations
Handles discipline and termination of employees in accordance with company policy
IV. Competencies
To perform this job successfully, an individual should demonstrate the following competencies:
Analytical- Synthesizes complex or diverse information; Collects and researches data; Uses intuition and experience to complete data; Designs work flows and procedures
Delegation- Delegates work assignments; Matches the responsibility to the person; Gives authority to work independently; Sets expectations and monitors delegated activities; Provides recognitions for results
Managing People- Includes staff in planning, decisions-making, facilitating and process improvement; Takes responsibility for subordinates' activities; Makes self available to staff; Provides regular performance feedback; Develops subordinates' skills and encourages growth; Fosters quality focus in others
Planning/Organizing- Prioritizes and plans work activities; Uses time efficiently; Plans for additional resources; Set goals and objectives; Organizes or schedules other people and their tasks; Develops realistic action plans
Quality Management-Employee is responsible for leading or facilitating the work efforts and evaluating/improving the performance of business processes, employees and machines to meet or exceed the goals for the GMT Corporation in a safe, organized, and efficient fashion
Problem Solving/Strategic Thinking- Analyzes specific safety, business and production processes or quality problems for the purpose of identifying the root cause(s) of the problem and assist with the development of recommendations for short and long-term resolution
Leadership experience and Style – His/her management style will need to be based on the Servanthood leadership model with characteristics that include transparency, process based, a relentless drive for results, discernment and collaboration at all levels of the organization
V. Qualifications
Education & Experience
Bachelors degree in Human Resources or related field, or equivalent work experience, required
At least five years managing all phases of the recruitment and hiring process highly preferred
Experience as a Recruiting Manager, Recruiting Coordinator, or Recruitment Consultant
Experience in screening and interviewing job applicants
Knowledge of labor laws
Knowledge of social media and professional networks
Leadership Skills
Guided by the objectives, values, and mission statement of GMT, the individual will provide leadership and vision necessary to ensure that the company, division, and department achieve established goals. They will accomplish this by ensuring the proper procedures, systems, people, and training are in place, and will provide leadership and direction to achieve desired results through others
Serves as a role model and represents GMT Corporation inside and outside the Company to promote GMT's values and build up strong community relationships
Ability to make sound decisions quickly and efficiently
Ability to create and implement sourcing strategies for recruitment for a variety of roles.
Proactive and independent with the ability to take initiative
Excellent time management skills with a proven ability to meet deadlines.
Communication Skills
Excellent verbal and written communication skills
Excellent interpersonal skills with good negotiation tactics
Computer Skills
Proficient with or the ability to quickly learn applicant-tracking software or other recruitment systems
Proficient with Microsoft Office Suite or related software
VI. PHYSICAL DEMANDS
The physical demands described here are representative of those that must be met by an employee to successfully perform the essential functions of this job. Reasonable accommodations may be made to enable individuals with disabilities to perform the essential functions.
While performing the duties of this job, the employee is regularly required to walk, sit (at desk) and bend at the waist.
May be required to lift up to 15 pounds
VII. WORK ENVIRONMENT
The work environment characteristics described here are representative of those an employee encounters while performing the essential functions of this job. Reasonable accommodations may be made to enable individuals with disabilities to perform the essential functions.
The noise level in the work environment is usually quite
#hc47510
Hiring Insights
Job activity
Posted today
Source: