Regional Director of Clinical Services – Ivy Healthcare – Cedar Rapids, IA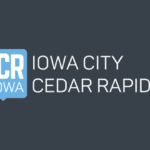 Ivy Healthcare
Indeed's salary guide
Not provided by employer
$89.3K – $113K a year is Indeed's estimated salary for this role in Cedar Rapids, IA.
Ivy Healthcare is committed to promoting wellness, healing, and independence for all lives we touch. We manage and operate a number of skilled nursing and rehabilitation facilities throughout the country, where the care is crafted for each resident and the kindness comes from the heart.
We are seeking an experienced and dedicated Regional Director of Clinical Services (RDCS) to join our corporate team.
Summary:
The Regional Director of Clinical Services (RDCS) will support the Nursing Department in a consulting role in accordance with company policies, standards of nursing practices and governmental regulations to maintain excellent care of all residents' needs in our facilities.
Essential Duties & Responsibilities:
Monitors clinical advancements within the industry
Maintains clinical competencies of laws and regulations, keeping abreast of current changes that may affect our facilities
Completes assigned projectsand tasks in a timely and efficient manner
Maintains confidentiality of all resident care information to assure resident rights are protected
Supports the overall objectives of the company
Ability to assist the facilities 24/7 via phone
Leads by example, upholds and promotes the culture, mission, and values of the company
Complies with all laws, regulations, and standards of ethical conduct
Performs all job duties with a friendly positive and team-oriented approach
Provides clinical guidance to ensure optimal quality of care is being delivered throughout the region
Reviews reported issues, concerns, or questions relative to clinical matters. Provides consultative leadership support as appropriate
Communicates effectively with staff, physicians, and corporate leadership, utilizing diplomacy and discretion
Identifies and participates in process improvement initiatives that improve the customer experience, enhance workflow, and/or improve the work environment
Performs duties including, but not limited to, training and developing nursing administrative staff, coaching and mentoring directors of nursing, review of clinical systems
Participates in facility surveys (inspections) made by authorized governmental agencies
Reviews and analyzes state survey and quality assurance along with Abaqis results to assist in the development of action plans
Assists with response to regulatory bodies as requested
Works with Regional Director of Operations and Regional VP of clinical operations to execute company strategic plan and regional goals for improving quality and business objectives
Analyzes and trends the weekly/monthly clinical reports, Dietary Consultant Reports, Pharmacy Consultant Reports and ensure appropriate actions are taken by center staff
Evaluates the company's nursing services departments, as well as its programs and activities, in accordance with current rules, regulations, and guidelines that govern the long-term care facility
Ensures the center's director of nursing has assumed administrative authority, responsibility and accountability for all functions, activities, and training of the nursing department
Participates in supervisor meetings, resident care plan meetings, Safety Committee Meetings, Quality Assessment and Assurance Committee Meetings, In-service Education, Family Council and any other meeting as directed by the RDO or RVP Clinical Services
Meets with nursing staff and center leadership, as needed.
Provides guidance to center leadership regarding admission and placement of proposed residents, when needed
Monitors the nursing services and their clinical capabilities and competencies to deliver the needed services
Participates in coordination of resident services through departmental and appropriate staff committee meetings
Audits facility documentation for accuracy, timeliness and applicability and makes recommendations for improvement.
Audits physician visits and documentation for timeliness and follow through
Audits compliance of clinical systems to promote regulatory compliance
During routine visits, conducts rounds of the nursing department to assess the knowledge, skills, techniques, procedure, and performance of the nursing staff in accordance with acceptable nursing standards
Provides appropriate departmental in-service education programs in compliance with Corporate, State and Federal guidelines
Works closely with Administrator and DON in resolving grievances with nursing staff, family members, and residents
Collaborates with facility leadership on all reportable incidents and review the completed investigation
Collaborates with the DON and Administrator in developing, implementing, reviewing, and revising clinical performance improvement activities and goal setting
Assists Administrators and DONs in planning, organizing, evaluating and the maintenance of the Clinical department
Consults with Administrators and DONs to ensure the needed supplies and equipment are available to meet resident needs
Meets with Administrator and DON during visits to apprise them of any changes in clinical practices, policies or rule changes along with overview of the visit
Provides consultation to ensure facilities follow OSHA along with state and federal regulations
Reviews on each visit the overall IC plan and antibiotic stewardship program and that all components of these programs are in place
Ensures that all nursing service personnel follow established departmental policies and procedures, including appropriate dress codes
Reviews clinical Matrix (802) on each visit for accuracy
Reviews with DON on each visit QMs via simple ltc and collaborates with CRC with training initiatives on any QM's above thresholds
Reviews Quality Indicator reports with the DON monthly and assists with action plans as needed
Review staffing patterns with DON and participates in the facility assessment
Demonstrates understanding of the EMR system to ensure compliance
Other special projects and duties, as assigned.
Job Requirements:
Extensive travel required
Registered Nurse in good standing with required current state license
Minimum of five (5) years' experience
3 years management/supervisory experience required
Must have 2 years multi nursing facility management experience
Must have a current/active CPR certification
Significant technical experience and demonstrated leadership/management skills
Restorative care philosophy, excellent professional skills (both assessment and hands-on), and good communication and organizational skills.
Working knowledge of long-term care regulations.
Effective verbal and written English communication skills.
Demonstrated intermediate to advanced skills in Microsoft Word, Excel, Power Point and Outlook, Internet and Intranet navigation
Highest level of professionalism with the ability to maintain confidentiality
Ability to communicate at all levels of organization and work well within a team environment in support of company objectives
Customer service oriented with the ability to work well under pressure.
Strong attention to detail and accuracy, excellent organizational skills with ability to prioritize, coordinate and simultaneously maintain multiple projects with high level of quality and productivity
Strong analytical and problem-solving skills
Ability to work with minimal supervision, take initiative and make independent decisions
Ability to deal with new tasks without the benefit of written procedures
Approachable, flexible and adaptable to change
Function independently, and have flexibility, personal integrity, and the ability to work effectively with employees and vendors.
Competitive salary (commensurate with experience), excellent benefits and many incentives and perks! Apply today! EOE.
Hiring Insights
Job activity
Posted Today