Retail Service Team – Grocery, Full Time – New Pioneer Food Co-op – Cedar Rapids, IA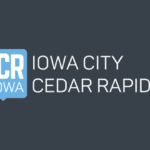 New Pioneer Food Co-op
Full Job Description
Our Store Service Team members assist in all aspects of our retail operations. We're looking for a full time role to focus on inventory management and general service team tasks as described below.
What You'll Do
Provide outstanding customer service in a retail and grocery environment
Interact with customers and team members daily
Prepare and stock items across departments
Cashier, bag, and carry out items for customers
Lift and carry up to 50 pounds regularly
What We're Looking For
Verifiable work experience with excellent tenure and attendance
Demonstrated retail customer service experience and skills
Familiarity with organic and natural foods
Attention to detail and ability to efficiently perform assigned tasks
Ability to read and speak English and perform basic arithmetic
Grocery store, convenience, food service, or retail experience preferred
Additional Details
We have a great group of employees and customers at New Pioneer and are hoping to find a team member who can communicate well and bring positivity to the team. This customer focused position works all aspects of our full service retail grocery stores. Outstanding customer service, demonstrated through product knowledge (https://www.newpi.coop/products), preparation, and dedication to quality is our goal.
If you have enthusiasm for a fast-paced work environment we're looking for you!
The Store Service Team member's tasks could involve, but are not limited to frequent and extended periods of time cashiering, bagging and carry out assistance, stocking dry goods, preparing and stocking produce and food products, as well as meat and seafood. Schedule tasks may also involve frequent periods of time working in walk in coolers and freezers.
This position requires a committed schedule which may include opening, mid-shift, and closing, and requires weekend, and holiday shifts on a regular basis.
The Store Service Team position is a full time position.
Starting Wage: $13/hr – Negotiable based on experience
Hiring Insights
Job activity
Posted 1 day ago
Source: