RF Data Collection Technician – Glow Networks – Cedar Rapids, IA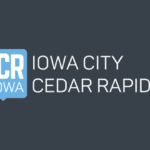 Glow Networks

Job details

Job Type
Full-time
Contract

Qualifications

Driving: 2 years (Required)

Computer skills: 2 years (Required)

Overnight Shift (Required)
Full Job Description
Position Title: RF Data Collection Technician I (Entry Level)
Classification: Non-Exempt
Location: Various US locations
Grade: E2
Pay Scale: $17 p/h, NO BENEFITS (Training rate: $13 p/h for 2 weeks)
Reports To: Project Manager or Team Lead
Working Hours: Night shift (3rd shift) 8 to 12 hour shifts, driving company vehicle
Summary:
As an RF Data Collection Technician I (RF Drive Tester), you will learn to collect cellular network baseline data and file reports back to company HQ. Drive Testers use vehicles in the performance of their duties and use test equipment to collect sensitive cellular network data. RF Data Collection Technician I will work in varying locations and perform various aspects of the job. This job is a good fit for people who:
· Are seeking an entry level position with opportunity for career growth.
· Interested in electronics, radio signal theory and cellular communications.
· Computer literate: MS Outlook, Word and Excel, GPS navigation, and file transfer protocol.
· Can quickly master new business and technology software programs such as technical cellular phone applications.
· Will work nights, 3rd shift
· Have no travel, driving or workday restrictions and can drive at night for an extended time.
· Can safely multi-task in a vehicle.
· Are very flexible in work hours and locations.
Essential Functions:
· Learn all aspects of the job quickly and work independently with little supervision
· Collect propagation and signal measurement data for the analysis of RF performance
· Measure field data for the base station to identify RF signals frequencies and respective power levels
· Follow test plans, follow test site scheduling, understand equipment calibration and setup, RF signal measurement and basic data analysis.
· Work independently days or nights to gather relevant RF data, as required by the project
Other Functions:
· Independently plan routes and manage time required to execute the amount of work that is planned for the project timeline (day/week)
· Quickly learn and retain relevant system knowledge through applied learning, reading of standards documents or other documentation and review of test plan documents
· Resolve basic computer problems with navigation and data collection software
· Apply basic RF theory fundamentals to solving field problems
Work Environment:
· Extended hours in a company vehicle
· 40+ hour work-week
· Work on night shift, example: 10 PM to 7 AM
· Overnight hotel stays as needed, on occasion
Requirements:
· Must be 21 or older
· Must be able to lift and control 40 lbs
· Must be willing to travel to any work location
· Current driver's license, current car insurance
· Excellent driving record – with at least 2 years driving experience in the US
· College desired, high school graduate or GED is required
· Must be willing to learn the TEMS, XCAL or other comprehensive RF data collection tools
· Must have basic Microsoft Word, Excel and Outlook skills
· Flexible to travel throughout the assigned market
· Willing to work aggressive schedules, including night and weekend shifts
· Must be able to pass standard background check including driving record
· Good written and verbal English language communication skills
· Other duties as assigned
EEO Statement: Glow Networks provides equal opportunity in all of our employment practices to all qualified employees and applicants without regard race, color, religion, sex (including gender identity, sexual orientation, and pregnancy), national origin, age, disability or genetic information and other characteristics that are protected by applicable law.
Other Duties: Please note this job description is not designed to cover or contain a comprehensive listing of activities, duties or responsibilities that are required of the employee for this job. This description reflects management's assignment of essential functions; it does not proscribe or restrict the tasks that may be assigned. Duties, responsibilities and activities may change at any time with or without notice.
Job Types: Full-time, Contract
Pay: From $12.00 per hour
Schedule:
10 hour shift
Monday to Friday
Night shift
Overtime
Weekend availability
Application Question(s):
Can you pass a background check and drug screen?
Experience:
Driving: 2 years (Required)
Computer skills: 2 years (Required)
Shift availability:
Overnight Shift (Required)
Work Location: Multiple Locations
Hiring Insights
Application response rate: 78%
Hiring 1 candidate for this role
Job activity
Posted today
Source: