Sales Enablement Manager – mPulse Mobile – Cedar Rapids, IA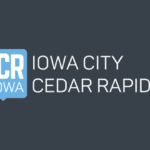 mPulse Mobile
Benefits

Pulled from the full job description
.ecydgvn1{margin-top:0.5rem;margin-left:0.5rem;max-width:100%;}]]>
.ecydgvn1{margin-top:0.5rem;margin-left:0.5rem;max-width:100%;}]]>
.ecydgvn1{margin-top:0.5rem;margin-left:0.5rem;max-width:100%;}]]>
.ecydgvn1{margin-top:0.5rem;margin-left:0.5rem;max-width:100%;}]]>
.ecydgvn1{margin-top:0.5rem;margin-left:0.5rem;max-width:100%;}]]>
.ecydgvn1{margin-top:0.5rem;margin-left:0.5rem;max-width:100%;}]]>
Full Job Description
Purpose of the Role:
&
Here at& mPulse &Mobile, we are reimagining health engagement & changing lives every day. &We are a growth-stage SaaS company looking for someone who is a visionary that can set the sales enablement strategy & plan, but also roll-up their sleeves & execute the work. & This role will partner with our Sales, Account Management, Strategy, & Marketing Teams to design, develop, & lead transformational initiatives & impactful training experiences to support our revenue engine. & This is an exceptional opportunity for a seasoned sales enablement leader to build a process & team from the ground up, bringing best practices to further accelerate an organization that is defining the future of health engagement.
We encourage you to apply even if you feel unsure about whether you meet every single requirement outlined below. We look for people who are passionate about what we do, not just those who check off all the boxes. &
Benefits

Permanent Flexible Hybrid work schedule (remote)

Medical insurance

Dental insurance

Vision insurance

Prescription drug coverage

401K

401K with company match

Life Insurance

Health Spending Account (HSA)

Flex Spending Account (FSA)

Paid holidays

Phone/Internet Stipend

Paid time off

Employee Referral Program

Community service programs
Culture
Company Mission and Highlights: & & & & & &

mPulse&Mobile, the leader in Conversational AI solutions for the healthcare industry, drives improved health outcomes and business efficiencies by engaging individuals with tailored and meaningful dialogue.&mPulse&Mobile combines behavioral science, analytics and industry expertise that helps healthcare organizations activate their consumers to adopt healthy behaviors. With over a decade of experience,&150+ healthcare customers & more than&1 billion conversations annually,&mPulse&Mobile has the data, the expertise, and the solutions to drive healthy behavior change. &
The Perks:

mPulse Mobile is the award recipient of Inc Magazine s Best in Business – 2021 and Built In s Best Places to Work – 2022 & Flexible schedule & hybrid, remote-first work environment & Flexible working model monthly wellness stipend & Full Vision, Dental and Healthcare – selected individual premiums paid by mPulse! & Three office locations: Encino, CA, Minneapolis, MN, AND San Mateo, CA. 401K Program with a 4% match & 3 Weeks Paid Parental Leave &(Not including State benefit EDD) & Weekly All-Hands meetings giving regular access to leadership& & Several team interest groups including Diversity, Inclusion, & You committee, Culture Club,& & &mPulse Mobilize & & Team Bonding Events: March Madness, Virtual Cooking Classes, Yoga Series, K1 Speed Go-Karting, Movie Nights, & Book Clubs & Team lunches to celebrate victories & Free snacks& & &drinks & Paid Parking& & Company Swag! & In-Office & Out-of-Office Volunteer Opportunities & Holiday Parties & Dog Friendly Office in Los Angeles & Top Technology Use a new& MacBook &Pro! & Excellent learning & growth opportunities every day
Responsibilities
Duties and Responsibilities:

Sales Enablement Leadership, Vision, & Strategy

Own the enablement of our client-facing team to grow existing & new customer footprints.

Identify client-facing team performance gaps, leveraging feedback & observable insights to advise, prioritize, & execute key enablement activities.

Establish key performance indicators to track enablement program efficacy in partnership with Sales Operations to develop & maintain important metrics, dashboards, & reporting.

Develop & manage the 18-month enablement roadmap.

Build the enablement function & team to meet the evolving demands of a growth-stage start up.

Onboarding

Design & implement new hire onboarding programs that decrease ramp time of incoming team members & partner with hiring managers to ensure success.

Develop & maintain client-facing team onboarding learning paths, resources, & materials.
Training

Uncover business needs & design training solutions to address. Manage the effective delivery of training & measure success through assessment tools.

Develop training programs that align with our corporate strategy objectives

Partner with Strategy & Sales Operations to optimize the sales process & enhance the skills, knowledge, process & tools.

Train client-facing team on how to use existing revenue-generating materials optimally

Build out & manage the sales certification & assessment process

Deliver high quality & impactful experiences that drive engagement & learning
Sales Enablement Material & Playbook Development

Identify new collateral needs & partner with Marketing to incorporate competitive insights throughout the net new material development process.

Coordinate with key stakeholders in marketing to develop client-facing team enablement content including sales playbooks, presentations, personas, journey maps, data sheets, call scripts, FAQs, & competitive battle cards, leveraging product knowledge, positioning, & messaging.

Support efforts to evaluate existing internal enablement resource library, identify gaps & opportunities for improvement, making updates as needed.

Maintain & manage all enablement documentation & collateral

Partner with client-facing team leadership to intake & prioritize associate requests across learning, content & pipeline optimization.

Synthesize best practices & observable insights as to what s working to produce an mPulse Sales Playbook in partnership with marketing.
Cross-Functional Partnership

Create consistency & alignment for cross-functional initiatives that impact our client-facing team

Serve as a subject matter expert in our sales & service delivery process & methodology

Support in the development of project communications & internal announcements to ensure solutions are consistently & accurately communicated across all touchpoints

Proactively improve upon existing sales processes or tools in collaboration with other departments including marketing, sales operations, & engagement.

Assist with special projects to improve the effectiveness of the client-facing / revenue-generating organization.
Skills, Abilities, and Experience:

Preferred Qualifications
Exceptional communication skills (verbal, written, & visual), with an ability to communicate & distill complex concepts into clear & meaningful outputs for all levels

Operational & project management-oriented skillset with an ability to vision, manage change, & build scalable, repeatable programs within a sales ecosystem

Collaborative & agile working style with success networking & building relationships to support cross team engagement & alignment

Ability to run engaging sales enablement sessions, and generate momentum and energy amongst the sales team

Proactive problem-solver who anticipates & addresses problems before they arise

Strong organizational skills with an ability to manage multiple cross-functional projects simultaneously

Openness, flexibility, & ability to shift gears with agility

Passion for Sales & Sales Enablement with a track record of building successful enablement programs

Experience running training sessions rooted in sales strategy

Experience in Learning Design with a passion & understanding for learner-centric adult learning – both delivered in an asynchronous (self-study on an LMS) or in real life (in person or virtual) format

Strong understanding of B2B SaaS Sales cycles, methodologies, & empathy for challenges faced in a sales role

Previous experience working with a Learning Management System &/or learning content authoring tool is a plus! Minimum Qualifications & Experience*
Must have a BA or BS Degree

Must have a minimum of 5 years' work experience in sales, sales enablement, or training for client-facing roles in a B2B technology SaaS organization

Must be qualified to work in US without sponsorship

Must be fluent in English

Please note, due to the requirements of this position, responses may automatically disqualify you from moving forward in the application process. Please review minimum qualifications thoroughly before applying.
Requirements

Authorized to work in the US without sponsorship

Minimum of 5 years work experience in sales, sales enablement, or training for client-facing roles in a B2B technology SaaS organization

Must be fluent in English

Must have a BA or BS Degree

English

Equal Opportunity Employer

Equal Opportunity Employer: All qualified applicants will receive consideration for employment without regard to race, color, religion, sex, sexual orientation, gender identity or national origin.
Requisition #cl449qxgb2kp10plf6k5ia00x
Hiring Insights
Job activity
Posted Today