Sales Executive – ACI Adjustment Group – Cedar Rapids, IA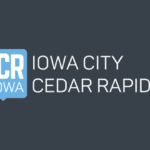 ACI Adjustment Group

Job details

Salary
$41,930 – $133,867 a year
Job Type
Full-time
Part-time

Qualifications

High school or equivalent (Preferred)

Sales: 1 year (Preferred)
Full Job Description
ACI Adjustment Group is the Philadelphia area & Lehigh Valley's leading Public Adjusting firm. We have been ranked #1 in Customer Service & Satisfaction by United Public Adjusters (UPA) for the past 3 years and we are currently expanding our business to new states.
Our championship team is looking for hard working individuals with a desire to succeed. Advancement opportunities are available within first 2-3 months for motivated individuals. Six figure income opportunity in first year (Full-Time).
– Part-Time & Full-Time Available
– Flexible Schedules
– Opportunity for Advancement
– Training Provided
– No Insurance Experience Required
– Six-Figure Income Opportunity in 1st Year (Full-Time)
– Management Opportunities Available within 2-3 months
– Adjuster Position Available within 2-3 months for the right individuals
How To Apply:
Apply on Indeed, or
– Visit www.aciadjustment.com/careers
Public Adjusters assist homeowners and business owners in negotiating full settlements for property damage claims. Within 2-3 months in our Sales Executive position, motivated individuals can advance into management, and the right individuals may qualify for Adjusting positions (Training Provided).
Job Types: Full-time, Part-time
Pay: $1,200.00 – $2,500.00 per week
Job Types: Full-time, Part-time
Salary: $41,930.00 – $133,867.00 per year
Job Types: Full-time, Part-time
Education:
High school or equivalent (Preferred)
Experience:
Sales: 1 year (Preferred)
Work Location: One location
Hiring Insights
Application response rate: 99%
On-going need to fill this role
Urgently hiring
Job activity
Posted today
Source: