Sales Representative – Federated Insurance – Cedar Rapids, IA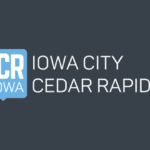 Federated Insurance

Job details

Salary
From $50,000 a year

Qualifications

Bachelor's (Required)

Driver's License (Required)
Full Job Description
Why Choose Federated Mutual Insurance Company?
Few companies can offer you endless professional opportunities in a supportive and friendly environment—but Federated Insurance can. Our organization is built upon a group of more than 2,500+ talented individuals who dedicate themselves to life-long learning, building relationships, achieving results, and growing in their chosen field.
Make a Difference
As a Federated Marketing Representative, your work will help provide peace of mind to business owners and their employees. Few people outside our industry understand the impact insurance can have on individuals and businesses. The insurance industry is about helping people recover from some of life's most devastating events, including natural disasters, death, and illness.
https://www.federatedinsurance.com/careers/jobs/sales
The information below is not a complete job description, apply to learn more.
Compensation:
$50,000 Base Salary plus commission earnings opportunity
First-year average gross annual earnings of $132,081*
Average annual earnings of $229,576*
Top 50% average annual earnings of $319,113*
Top 5% average annual earnings of $632,046*
* These statistics are based on salary information from all marketing representatives in the identified cross-section of employees which were active in their territories for more than one year as of January 1, 2021.
Position Description:
Outside B2B Sales and Marketing
Manage book of existing client base immediately
Protected territory
Gather fact-finding information, present proposals, and acquire new clients by developing solid relationships
Outstanding benefits including: 401k, fully funded pension plan, health, disability, and life insurance
Qualifications:
Four-year degree and sales experience
Able to secure and maintain all state licensing requirements
Ability to work independently; possess a competitive drive
Outstanding communication and people skills
Valid driver's license and acceptable driving record
Job Type: Full-time
Pay: From $50,000.00 per year
Benefits:
401(k)
401(k) matching
Dental insurance
Disability insurance
Flexible schedule
Flexible spending account
Health insurance
Health savings account
Life insurance
Mileage reimbursement
Paid time off
Tuition reimbursement
Vision insurance
Schedule:
Supplemental Pay:
Education:
Experience:
License/Certification:
Driver's License (Required)
Work Location: On the road
Hiring Insights
Hiring 1 candidate for this role
Job activity
Posted Today
Source: