Security Guard – Rochester Armored Car Company, Inc. – Cedar Rapids, IA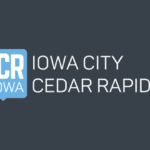 Rochester Armored Car Company, Inc.
Indeed's salary guide
Not provided by employer
$29.2K – $37K a year is Indeed's estimated salary for this role in Cedar Rapids, IA.
Full Job Description
JOB DESCRIPTION
ROCHESTER ARMORED CAR CEDAR RAPIDS IA ARMED SECURITY GUARD
JOB DESCRIPTION: THE SAFE AND SECURE TRANSPORTATION OF VALUABLES WHILE PROVIDING PROFESSIONAL AND EXTRAORDINARY SERVICE TO OUR CUSTOMERS.
FULL TIME HOURS AVALIBLE OPERATIONS DIFFER IN HOURS OF SERVICE. APPLICANT MUST BE WILLING TO WORK MONDAY THRU FRIDAY AND ON A WEEKEND ROTATION SHOULD THE OPERATION REQUIRE IT. (APPROX. 40+ HOURS)
REQUIRED QUALIFICATIONS
MINIMUM 21 YEARS OF AGE
POSSESS HIGH SCHOOL DIPLOMA/GED DEGREE
VALID DRIVER LICENSE FOR THE STATE IN WHICH YOU ARE APPLYING
GOOD DRIVING RECORD
CLEAN CRIMINAL HISTORY
BE ABLE TO PASS DEPARTMENT OF TRANSPORTATION PHYSICAL REQUIREMENTS
MUST BE ABLE TO WORK IN FAST PACED ENVIRONMENT
MUST BE ABLE TO LIFT UP TO 50 POUNDS REPEATEDLY THROUGHOUT YOUR SHIFT
MUST MAINTAIN CLEAN WORKSPACE AND EQUIPMENT
MUST BE ABLE TO ADHERE TO STRICT POLICIES AND PROCEDURES
MUST BE ABLE TO MAINTAIN HIGH LEVEL OF SECURITY AND CONTROL
MUST BE ABLE TO MAINTAIN SITUATIONAL AWARENESS AT ALL TIMES
MUST BE ABLE TO OBTAIN A GUN PERMIT FOR THE STATE IN WHICH YOU ARE APPLYING
MUST BE PUNCTUAL AND RELIABLE
MUST POSSESS A POSITIVE ATTITUDE AND A WILLINGNESS TO LEARN
MUST BE VERY ORGANIZED WITH EMPHASIS ON ACCURACY
BENEFITS
401K
PAID VACATION
PAID HOLIDAYS
HEALTH INSURANCE
DIRECT DEPOSIT
AFLAC ACCIDENTAL INSURANCE
UNIFORMS PROVIDED
PAID TRAINING
EXPERIENCED MANAGEMENT TEAM AND A POSITIVE ENVIRONMENT
JOB REQUIREMENTS
PREFERRED QUALIFICATIONS
FLEXIBLE SCHEDULE
BE ABLE TO OPERATE A FORKLIFT/PALLET JACK (WILL TRAIN IF NECESSARY)
POSSESS A GUN PERMIT FOR THE STATE IN WHICH YOU ARE APPLYING
SECURITY/LAW ENFORCEMENT/MILITARY EXPERIENCE
*** Please attach a resume to your application or fill out the work experience section to expedite your application. Some notifications concerning your application will be communicated via email and others via phone.
Hiring Insights
Job activity
Posted today
Source: