Security Officer/Front Desk – Securitas Security Services USA, Inc – Cedar Rapids, IA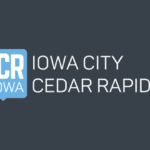 Securitas Security Services USA, Inc

Qualifications

High school or equivalent (Preferred)

Customer service: 1 year (Preferred)

US work authorization (Preferred)
Full Job Description
Security Officer / Front Desk – WEEKLY PAY !!!!
NOW HIRING IN CEDAR RAPIDS , Iowa – Part-time
G*ET PAID WEEKLY !!*
NO EXPERIENCE REQUIRED!!! – Paid Training !!
Ideal candidate possess customer service skills, professional appearance, and professional attitude along with basic computer skills.
Must have valid drivers License.
GET PAID WEEKLY !!!
PAY starts: $16.00 Per Hr. ( Part-time )
Shift: Sunday – 6:00am – 6:00pm
Total Hr.'s : 12 hr.'s
MINIMUM HIRING STANDARDS:
Must be at least 18 years of age.
Must have a reliable means of communication (cell phone).
Must have a reliable means of transportation (public or private).
Must have the legal right to work in the United States.
Must have the ability to speak, read, and write English.
Must have a High School Diploma or GED. If not, must be willing to complete the GED program within six months.
Must be willing to participate in the Company's pre-employment screening process, including drug screen and background investigation.
Valid Driver's License and clean driving record required for some locations
To become part of our TEAM Go to : https://ekaw.fa.us2.oraclecloud.com/hcmUI/CandidateExperience/en/sites/CX
APPLY FOR – * Security officer Front Desk – in Cedar Rapids , Iowa*
To learn more about our company read about us at securitasinc.com.
EOE/M/F/Disability/Veteran
Be a part of our TEAM!!!
Job Type: Part-time
Pay: $16.00 per hour
Schedule:
Education:
High school or equivalent (Preferred)
Experience:
Customer service: 1 year (Preferred)
Work Location: Multiple Locations
Hiring Insights
Application response rate: 61%
Hiring 5 candidates for this role
Job activity
Posted Today
Source: