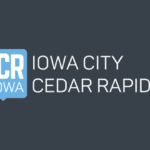 Carlos O'Kelly's

Job details

Job Type
Full-time
Part-time
Full Job Description
Thrive Restaurant Group is a family-owned restaurant company that's been in business for over 50 years, and we're looking for the next member of our family. We are committed to making a difference in the lives of the people we serve and the communities in which we live. If you want to work in a fun family atmosphere and are interested in learning business, leadership, and hospitality, this is the place for you.
We started Carlos O'Kelly's in 1981, and since then have been serving up Mex From Scratch, oven-baked dishes becoming known for our legendary margarita's, house-made chips and famous queso and salsa. Here, the spirit of generosity and the flavor of celebration is shared by all who gather around the table. Our guiding value is "Pouring out Generosity".
Role: Server
Invitation: To make a difference by loving people with food. You'd be responsible for creating a memorable experience by serving food, drinks, and caring for guests' needs in a way that makes them want to come back.
Specific Responsibilities and Duties
Deliver food and drinks and ongoing service to guests.
Greet guests, answer questions and make recommendations regarding food, drinks, and service.
Interact with all guests creating a friendly and upbeat atmosphere.
Relay orders to service bar and kitchen via the state-of-the-art tablet-based Nigel point-of-sale system – no pen and paper here.
Observe and serve guests, responding to any needs or requests.
Present guest checks to each table.
Participate in the clearing and resetting of dining room tables.
Qualification Standards
A desire to care for others, grow, and learn.
A positive attitude
Ability to wipe down table tops, table legs, pick up debris off of the floor and wipe down booth seats in all areas of the restaurant.
Transports plates, glasses and baskets to and from the dining room, service bar, and the kitchen about 30 times per shift.
Reading, writing, basic math, and verbal communication skills required.
Mobility required during the entire shift.
Transports glass racks and cases up to 25 pounds (such as a case of beer) up to 15 times per shift.
Physical Requirements: There are physical demands that come with this role. To be successful in this role you'll be regularly required to 1) navigate throughout the restaurant and communicate with guests, 2) move and grasp items up to five pounds, 3) occasionally lift and/or move up to 25 pounds, 4) bend and stoop. You must have adequate vision to be able to discern cleanliness throughout the restaurant and operate a touchscreen. To perform these essential functions, reasonable accommodations may be made if you have disabilities.
Thrive Restaurant Group is an Equal Opportunity Employer.
In this role you are paid the tip credit minimum wage, plus tips. This is an average estimate, only, and actual take home pay varies based on availability.
#0uv #applebees890server #SourcingPro #carlosokellys #carlosokellys890server
Hiring Insights
Job activity
Posted today
Source: