Server – New Starting Wage! – Summit Pointe Senior Living – Marion, IA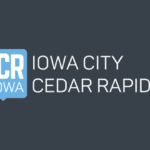 Summit Pointe Senior Living
Full Job Description
Are you a Customer Service Champion? This is your opportunity to shine! Summit Pointe is looking for experienced and self-motivated individuals to provide exceptional customer service to tenants and guests while serving meals and washing dishes in one of our beautiful dining rooms.
Summit Pointe Senior Living Community is a beautiful and upscale senior housing community offering Independent, Assisted, and Memory care living in Marion, IA.
Good candidates will be energetic and dependable, possess good communication skills, have a consistent work history, show attention to detail, and be sensitive to the needs of the elderly. We work as a team – this position includes serving tables, kitchen prep, washing dishes, and cleaning.
Part time positions available between the hours of 6am and 2pm, Monday – Sunday. Must be available some nights and every other weekend. Preference given to those that can work most early mornings.

An Equal Opportunity Employer
We at Summit Pointe are committed to a policy of equal treatment and opportunity without regard to race, color, creed, religion, national origin, sex, marital status, status with regard to public assistance, sexual orientation, age, or disability (except when based on a bona fide occupational qualification). This includes but is not limited to: recruitment, hiring, selection for training, transfer, promotion, rates of pay, and other forms of compensation.
Source: