Sleep Expert / Cedar Rapids – Mattress Firm – Cedar Rapids, IA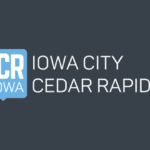 Mattress Firm
Benefits

Pulled from the full job description
.ecydgvn1{margin-top:0.5rem;margin-left:0.5rem;max-width:100%;}]]>
.ecydgvn1{margin-top:0.5rem;margin-left:0.5rem;max-width:100%;}]]>
.ecydgvn1{margin-top:0.5rem;margin-left:0.5rem;max-width:100%;}]]>
.ecydgvn1{margin-top:0.5rem;margin-left:0.5rem;max-width:100%;}]]>
.ecydgvn1{margin-top:0.5rem;margin-left:0.5rem;max-width:100%;}]]>
.ecydgvn1{margin-top:0.5rem;margin-left:0.5rem;max-width:100%;}]]>
Full Job Description
Do you seek an exciting role, fun & supportive work environment, and the opportunity to truly change the lives of others? If so, we want to hear from you! Be part of a winning culture that provides comprehensive training, celebrates your success, and provides continuous education and development opportunities.
Mattress Firm is now hiring Sleep Experts
About the Role:
The Sleep Expert will offer a remarkable in-store experience by finding sleep solutions that make a positive difference, offering best-in-class product from leading manufacturers. Sleep Experts will execute Mattress Firm selling programs and support a seamless omni-channel experience to create a compelling and engaging environment that puts the customer at the center. Your journey begins with an extensive retail sales training program that enables you to help customers design and build a sleep system of their dreams.
How we invest in YOU:
Uncapped commissions
Benefits including medical, dental, vision, paid time off, and 401k
Continuous training and development opportunities
Tuition Reimbursement
Generous merchandise discounts
Employee Discount Programs including but not limited to, cell phone, travel, electronics, car and home loans
What you need:
Minimum one year of sales experience
High school diploma or GED required, Bachelor's degree a plus
18 years of age or older
Motivated by a pay for performance compensation plan
Ability to work a flexible schedule; typical retail hours to include evenings, weekends and holidays
Ability to push, pull or lift 50 pounds
Ability to stand or sit for 8+ periods of time
What will set you apart:
Customer service or commission-based sales experience a plus
Microsoft Office including Excel product knowledge
Familiarity with computers and ability to use POS systems
We are so excited for you to join our team that we can't sleep! To learn more about the career of your dreams, click apply.
Diverse Candidates are encouraged to apply. Mattress Firm is an Equal Opportunity Employ
Hiring Insights
Job activity
Posted Today