Social Worker 2 – State of Iowa Talent Gateway – Cedar Rapids, IA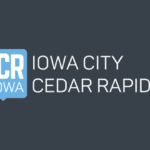 State of Iowa Talent Gateway

Job details

Salary
$45,510 – $67,642 a year
Benefits

Pulled from the full job description
div{margin-right:0.5rem;margin-bottom:0.5rem;}]]>
.ecydgvn1{margin-top:0.5rem;margin-left:0.5rem;max-width:100%;}]]>
Flexible spending account
Full Job Description
Job Description
This position performs the responsibilities of a Social Work Case Manager (SW2) and has the following responsibilities:
Manage a caseload of children and families that require ongoing service provision to ensure child safety.
Evaluate the on-going safety and risk of the child by conducting home visits with the children and parents involved and documenting these contacts;
Manage a diverse caseload of children and families that require ongoing service provision and oversight by the Department of Human Services and potentially the courts;
Work with families to create family-centered plans in accordance with the Code of Iowa that analyze and assess the strengths and needs of the child and family and address on-going safety and risk concerns;
Assess the ongoing risk to the child, develops safety plans, assess the strengths and needs of the child and family, and make recommendations to various county attorney's and courts;
Frequent interactions with law enforcement, medical/mental health partners, schools, legal partners etc.;
Participate in and provide professional testimony in Juvenile Court, District Court, and Appeal Court;
This position will represent the Department in the community as directed by the supervisor;
Use of technology, including various computer systems and mobile phone;
Assigned hours are Friday through Thursday 8:00am to 4:30pm; however at times, overtime could be required in order to assure the safety of children;
Must have a valid driver's license and be able to travel.
To ensure the CRSA is providing the best service to the citizens of Iowa, applicants should demonstrate exceptional customer service skills, integrity and a strong work ethic. Experience in the following competencies is preferred:

Case Plan Development and Critical Thinking Skills
Excellent Communication and Customer Service Skills
Professional presence and Strong Work Ethic
Strong Teamwork and Consultation
Good Report Composition and Writing Skills
Please include in your resume additional languages you may be able to speak, read and/or write for consideration.
The starting salary for new state employees is expected to be at the base of the pay range
Our agency uses E-Verify to confirm the employment eligibility of all newly hired employees. To learn more about E-Verify, including your rights and responsibilities, please visit www.dhs.gov/E-Verify.
Minimum Qualification Requirements
Graduation from an accredited four-year college or university;
OR
the equivalent of four years of full-time technical work experience involving direct contact with people in overcoming their social, economic, psychological, or health problems;
OR
an equivalent combination of education and experience substituting the equivalent of one year of full-time qualifying work experience for one year (thirty semester or equivalent hours) of the required education to a maximum substitution of four years.
For additional information, please click on this link to view the job description (Download PDF reader).
Additional Qualification Requirements
Designated positions in this job class require applicants to obtain the required Chauffeurs License and endorsements within a period of time as determined by the appointing authority at the time of hire.
At the time of interview, applicants referred to Glenwood and Woodward State Hospital-Schools will be assessed to determine if they meet federal government employment requirements as published in the Federal Register, Section 20-CFR-405.1101.
Join Us!
Whether it's caring for those in need, making highways safer, or improving agriculture production, the work that we do matters to the people of Iowa.
We take our responsibilities and the public trust very seriously. We are committed to delivering the services that matter most to the people of Iowa. If you have the skills, the commitment and the desire to make a difference, then we invite you to explore the career opportunities available with the State of Iowa.
Career Choices
State government is one of the largest employers in Iowa, and also one of the most diverse. From state trooper to nurse to engineer, the state offers a wide variety of career opportunities.
Benefits
The state offers paid vacation, sick time and holidays, a defined benefit retirement plan, health, dental, vision, and long-term disability insurance along with flexible spending accounts. For more information, please visit the executive branch employee benefits website.
The State of Iowa is committed to providing an outstanding employment experience. Check out this Benefits Beyond the Paycheck brochure (Download PDF reader).
Hiring Insights
Job activity
Posted Just posted