Solar Sales Consultant – Training Provided – Skyline Solar – Cedar Rapids, IA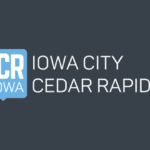 Skyline Solar

Job details

Salary
From $100,000 a year
Benefits

Pulled from the full job description
div{margin-right:0.5rem;margin-bottom:0.5rem;}]]>
.ecydgvn1{margin-top:0.5rem;margin-left:0.5rem;max-width:100%;}]]>
Full Job Description
Here's the deal: This is the best solar sales job you're going to find. Our in-house inside sales team is dedicated to filling up your calendar with appointments.
Your job? Show up and help homeowners go solar!
NO SOLAR EXPERIENCE NEEDED – WE'LL TRAIN YOU HOW TO DO IT RIGHT
Primary Responsibilities:
Run in-home solar consultations for company provided pre-set appointments
Educate homeowners on the benefits of solar energy
Earn referrals from the book of business we'll help you build
Occasionally travel on company dime for additional sales opportunities
Be a positive influencer in team meetings
Live the company's core values (check out the About Us section on our website)
What's in it for you?
Full Skyline Training Program (lots of 1on1 support)
No door knocking… ever
An inside sales team setting your appointments
An inside support team building your proposals
Generous 40k Base Salary
Bi-Weekly Commissions
Monthly & Quarterly Bonuses
Uncapped earning potential

Average reps earn over 100k
Top Performers earn over 150k+

All expenses paid for work travel
401k + company match
Medical, dental, vision, life insurance
Team + Individual incentives
Opportunities for advancement
Supportive team culture
Paid Company Holidays
Paid Time Off
Qualifications:
A sincere interest/motivation for joining the solar industry
Organized and punctual
Coachable
Act with integrity
Humble + Hungry
Confident communicator
Open and flexible schedule availability
1-3+ years of sales experience helpful
Job Type: Full-time

ABOUT SKYLINE SOLAR: At Skyline Solar we strive to be the best version of ourselves personally and professionally every day. Our culture is driven by our values and we are very proud of the humble, hungry, problem-solving, caring, and collaborative SkyFam we are building. We operate in Iowa, Colorado, Wyoming and Utah.
To learn more about the SkyFam, check us out at skylinesolarpower.com
#zr
77fwnaRMCw
Hiring Insights
Job activity
Posted Today