Summer Part Time Program Specialists (All Sites) – Boys & Girls Clubs of the Corridor – Cedar Rapids, IA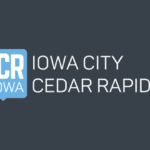 Boys & Girls Clubs of the Corridor

Job details

Job Type
Part-time
Seasonal
Indeed's salary guide
Not provided by employer
$21.6K – $27.4K a year is Indeed's estimated salary for this role in Cedar Rapids, IA.
Full Job Description
Summary:
The Program Specialist will organize, supervise, and implement a variety of projects and activities within Boys & Girls Clubs core programs: character and leadership development, education and career development, the arts, health and life skills, and sports, fitness, and recreation. He or she functions within the policies of the Boys & Girls Clubs of the Corridor and must be able to work effectively with youth, Club staff, parents, volunteers, schools and community agencies. In addition, the Program Specialist helps improve member participation and morale through developing innovative and exciting programs. He or she also helps prevent member turnover by identifying individual and general member needs and motivational issues.

Responsibilities:
Develop, implement and direct programs at designated Club unit.
Plan and implement a variety of activities and projects in our core program areas: Education & Technology, Workforce Readiness, Character & Leadership Development; The Arts; Health & Life Skills; and Sports, Fitness, & Recreation.
Develop programs which encourage active youth leadership and decision-making.
Assist with scheduling of programs, activities and special outings for the Club unit.
Be a positive role model and mentor to members to help them make appropriate choices about their educational, personal, physical, social, emotional and vocational needs.
Attend and participate in staff meetings, unit events, and organization wide events as requested.
Meet regularly with Club staff and departmental heads from other units.
Contribute to the creation of the overall Club's climate for positive youth development.
Establish a program setting that insures the health and safety of all members.
Assist with projects as assigned by the Director of Operations.
Qualifications:
High school diploma or GED
Experience in working with children
Knowledge of youth development
Ability to motivate youth and manage behavior problems
Ability to deal with the general public
Ability to plan and implement quality programs for youth
Ability to organize and supervise members in a safe environment
Mandatory CPR and First Aid Certifications
Valid State Driver's License
COVID-19 Considerations:

Depending on the Club site, employees may be expected to wear a mask while working.
Experience:
1 year relevant experience preferred

Typical summer hours: Monday – Friday, 8:30 – 5:30 pm

Application Process: Email resume to Samantha Sproston at ssproston@inmyclub.org.
Hiring Insights
Job activity
Posted today
Source: