Superintendent – Immel Construction – Cedar Rapids, IA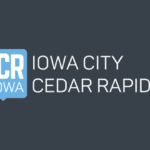 Immel Construction
Immel Construction a.k.a. Howard Immel Inc. is an industry leader in providing construction services of the highest quality, consistently delivered to customers throughout the Midwest, by people of integrity who are passionate in what they do. As a General Contractor, safety is a core value, on every project, at all times. Our most significant resource is people and how we engage with our clients, our crews, and the world around us.
Immel is proud to be an Employee Owned Company.
Position Summary:
Directs activities of workers on the construction site. Oversees construction progress and ensures it is according to plans and specifications. May work under the direction of the Lead Superintendent. Works with the customers, architects, subcontractors, field crew, and office staff.

Principal Duties and Responsibilities:
Responsible for staffing requirements according to construction schedule.
Ensures proper materials, tools, equipment and labor are ready and on site for the work that should be performed each day.
Confers with and directs subcontractors engaged in planning and executing work.
Coordinates various phases of work to avoid construction delays.
Meets with project managers, owners, architects, inspectors and engineers to evaluate construction progress and possible changes.
Inspects work in progress to ensure it conforms to specifications and schedules are adhered to.
Works with the Project Manager to forecast upcoming construction phase requirements.
Responsible for safety on the job site. Oversees all workers including subcontractors are operating with all safety rules and requirements in place. Responsible for reporting accidents, injuries and safety violations.
Accurately prepares time sheets for entire crew.
Maintains compliance with regards to SWPPP (Storm Water Pollution Protection Plan), controlled access, Hazardous Waste, Safety. Completes inspections and related reports.
Completes daily progress reports.
Additional Duties and Responsibilities:
May support lead Superintendent
Evaluates progress by units and turns in completed material and equipment reports.
Completes daily labor reports.
May generate RFI s as well as document and communicate resolutions.
Prepares extra work forms.
Collects completed new hire paper work from new employees.
Discusses labor issues with union representatives.
Receives materials.
Work Relationships and Scope:
Along with the project manager, works with the owners on progress of construction. Directs and supervises labor crew foreman, labor crew and subcontractors.
Knowledge, Skills and Abilities:
This position requires a minimum of five years of experience in the construction field. Leadership skills are above average. Has the ability to effectively critique work and trouble shoot. Plans and organizes people, material and equipment effectively. Holds current First Aid and CPR certification. Must have completed the OSHA 10 course at a minimum. OSHA 30 preferred. Has high level of computer skills including Word, Excel, Microsoft Outlook, and Internet knowledge. A valid driver s license required. Handles multiple tasks simultaneously with frequent interruptions. Performs prompt accurate work in fast paced setting. Effective communication skills. Must be willing to travel.
This position is full time and eligible for benefits unless otherwise noted. Benefits include Health, Dental, Vision, Life Insurance for yourself, spouse and dependents, Short and Long Term Disability, 401k Match, Vacation and Holiday Pay, cell phone allowance, and recruiting fees paid if we hire and retain a referred employee. Our main office is located in Green Bay, WI. You only need to come to the main office as needed. If you are willing to travel, you can go directly to the job site from your home. Paid travel expenses include per diem, lodging, gas or flights to and from the job site.
Visit our website at www.immelconstruction.com
Source: