Supervisor Vendor Liaison – Aegon – Cedar Rapids, IA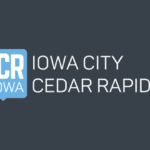 Aegon
Responsibilities
Act as a representative of the business/process as the functional sourcing and servicing strategy is developed.
Work with the business to understand and articulate business and processing requirements; monitor adherence to the contract and help identify issues.
Support the intake process for business execution and processing activities.
Assist with successful completion of initiatives between the third party and Transamerica.
Provide departmental process transition support including training, and ramp up as necessary.
Apply business process modeling techniques to develop processes and procedures.
Partner with business and third party on volumes forecasting and resource capacity planning.
Support functional performance oversight processes, reporting, metrics, and governance.
Help maintain service level validation activities against defined criteria (CPI/KPI).
Serve as the first point of issue escalation from the third party; monitor day-to-day activity.
Participate in functional team meetings and one-on-one meetings with third party and business to maintain relationships and ensure adequate support.
Partner feedback sessions across parties offering feedback for resolution.
Participate in issue root cause analysis; help prepare synopsis documentation and assist with escalation through governance framework as needed to ensure timely and effective resolution and minimal recurrence.
Provide support on continuous improvement initiatives lead by the third party.
Help review and validate third party produced management reporting packages.
Liaise between the business and third party to ensure all Transamerica framework(s) and company policy requirements including implementation and oversight of internal controls; provide assistance to both parties during financial and operational audit and regulatory review activities.
Exhibit understanding of the company's internal control framework to align handoffs and map control activities between parties.
Qualifications
Bachelor's degree in in business administration, operations management, or applicable field, or equivalent experience.
Five years of relevant experience, including one year working directly with vendors.
Knowledge of vendor management best practices and industry trends.
Ability to effectively communicate orally and in writing to a broad audience.
Project management, organization and prioritization skills to handle multiple projects.
Decision-making and problem-solving skills.
Organization and prioritization skills.
Preferred Qualifications
Knowledge of accounting functions (e.g. reporting, investments, insurance products,), technology or operations, depending on governance support role.
Project management skills.
Working Conditions
Work from home or Office environment.
Moderate travel.
Hiring Insights
Job activity
Posted Today
Source: