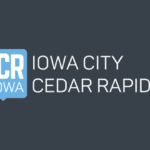 Hy-Vee
Job details
Number of hires for this role
1
Qualifications
High school or equivalent (Preferred)

Restaurant experience: 1 year (Preferred)

Day Shift (Preferred)

Night Shift (Preferred)

Overnight Shift (Preferred)
Full Job Description
Job Title: Sushi Clerk FLSA: Non-Exempt
Department: Asian Revision Date: 05/2018
General Function: This position will be responsible for filling customer orders, handling food in a safe manner, ordering and receiving products, making sure orders are correct, and labeling, dating, and putting product away. Additionally you will ensure a positive company image by providing courteous, friendly, and efficient customer service to customers and team members.
Reporting Relations:
Accountable and Reports to: Store Director; Assistant Director; Store Operations, Perishables, and Health Wellness Home; Food Service Director; Asian Department Manager; Assistant Asian Department Manager; Assistant Managers
Direct Reports: None
Primary Duties and Responsibilities:
Provides prompt, efficient and friendly customer service by exhibiting caring, concern and patience in all customer interactions and treating customers as the most important people in the store.
Smiles and greets customers in a friendly manner, whether the encounter takes place in the employee's designated department or elsewhere in the store.
Makes an effort to learn customers' names and to address them by name whenever possible.
Assists customers by: (examples include)
escorting them to the products for which they're looking
securing products that are out of reach
loading or unloading heavy items
making note of and passing along customer suggestions or requests
performing other tasks in every way possible to enhance the shopping experience
Answers the telephone promptly when called upon, and provides friendly, helpful service to customers who call including taking customer orders.
Takes customer orders at the Chinese Express counter.
Works with co-workers as a team to ensure customer satisfaction and a pleasant work environment.
Reviews orders for the day.
Understands and practices proper sanitation procedures and ensures the work area is always clean and neat.
Reviews the status and appearance of the food for freshness.
Ensures that an adequate food supply is ready and on hand and develops or follows a production list.
Anticipates product needs for the department on a daily basis.
Prepares, finishes, and replenishes product as necessary.
Pulls product from cooler/freezer for preparation.
Checks in product and puts product away
Removes trash in a timely manner.
Adheres to company policies and individual store guidelines.
Reports to work when scheduled and on time.
Secondary Duties and Responsibilities:
Washes dishes as necessary.
Orders product and supplies as necessary.
Prices product for customers as necessary.
Delivers orders as needed
Assists in other areas of store as needed.
Performs other job-related duties and special projects as required.
Education and Experience:
High school or equivalent experience with Food Safety Certification and six months or more of similar or related experience.
Physical Requirements:
Must be physically able to exert up to 50 pounds of force occasionally; exert up to 20 pounds of force frequently; and exert 10 pounds of force constantly to move objects.
Visual requirements include vision from 20 inches or less to more than 20 feet with or without correction, depth perception, and field of vision
Must be able to perform the following physical activities: Climbing, balancing, stooping, kneeling, reaching, standing, walking, pushing, pulling, lifting, grasping, feeling, talking, hearing, and repetitive motions.
Knowledge, Skills, Abilities and Worker Characteristics:
Must have the ability to carry out detailed but uninvolved written or verbal instructions; deal with a few concrete variables.
Ability to do simple addition and subtraction; copying figures, counting and recording.
Possess the ability to understand and follow verbal or demonstrated instructions; write identifying information; request supplies orally or in writing.
Working Conditions:
This position is continually exposed to raw fish, flour, dust, noise, and temperature extremes. There is occasional exposure to cleaning chemicals/solvents. This is a fast paced work environment with significant pressure.
Equipment Used to Perform Job:
Scale, shrink wrap machine, Telexon re-ordering machine, walk in cooler, knives and serving cases.
Contacts:
Has daily contact with internal customers and the general public. Has weekly contact with suppliers/vendors. Has contact with Federal/State Governmental or Regulatory Agencies as necessary.
Job Type: Full-time
Pay: $15.00 – $20.00 per hour
Benefits:
401(k)
401(k) matching
Commuter assistance
Dental insurance
Disability insurance
Employee assistance program
Employee discount
Flexible schedule
Flexible spending account
Health insurance
Life insurance
Paid sick time
Paid time off
Pet insurance
Referral program
Retirement plan
Tuition reimbursement
Vision insurance
Physical Setting:
Schedule:
10 hour shift
12 hour shift
8 hour shift
Day shift
Evening shift
Every weekend
Holidays
Monday to Friday
Night shift
Overtime
Weekend availability
Supplemental Pay:
Education:
High school or equivalent (Preferred)
Experience:
Restaurant experience: 1 year (Preferred)
Shift availability:
Day Shift (Preferred)
Night Shift (Preferred)
Overnight Shift (Preferred)
Work Location: One location
Source: