Systems Administrator-19430-1 – Infinite Computing Systems – Cedar Rapids, IA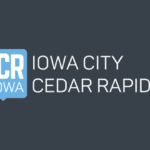 Infinite Computing Systems

Qualifications

Associate (Preferred)

System administration: 5 years (Preferred)

Active Directory: 5 years (Preferred)
Full Job Description
Primary responsibilities:
***The candidate we are seeking is a strong, passionate professional with an action-oriented, collaborative mindset, delivers benefits to meet/exceed expectations, evaluates, and acts on the performance of self and others, proactively plans for teammates' and customers' needs, all while operating with full integrity***
Develop automation scripts for consistency and supportability across multiple environments Using Scripting and/or programming languages (Java, PERL, Bash, Python) for automation
Plan, install and configure Linux systems
Maintain Linux server operating systems.
Building and deploying Linux instances in both public (e.g. Amazon EC2) and private cloud environments (e.g. KVM).
Establish and maintain security and integrity controls, and experience hardening Linux security.
Plan, and execute timely Linux system upgrades and supported software patches.
Integrate cloud and on-premise servers into a connected Dev, QA and Prod environments
Implementing a Load balancing, backup, and shared storage strategies
Basic Qualifications:
5 years of experience directly related to Linux System Administration, including installation and maintenance of software and hardware
Associates in Technical Area
Experience in setting up, operating, tuning, monitoring, and troubleshooting RDBMS (MS SQL, Oracle, MySQL)
Experience in setting up, operating, tuning, monitoring, and troubleshooting Linux environment.
Experience configuring and deploying network and web services including DNS, DHCP, SMTP, Syslog, and HTTPS.
Preferred Qualifications:
Advanced knowledge in the following key areas: Enterprise automation and configuration management (Puppet, Ansible), Hardware Architecture (performance testing, monitoring, operations), Hardware Benchmarking (program management, network management), Design (compliance, security), Network Engineering (planning, provision)
Proficient in multiple infrastructure technologies
Ability to articulate to more experienced management a technical strategy in clear, concise, understandable terms
Experience with virtualization technologies including hypervisors, virtual machines, virtual desktops, and virtual networking technologies.
Proven track record in the delivery of technology service, automation, and platform strategy, advancing the business and technology products, roadmaps and disciplines
Significant contribution to development and implementation of technology, strategy, and policy to drive business value enabled by expert knowledge of enterprise technology architecture principles and software development practices and tools.
Understanding of infrastructure at scale, configuration management, enterprise computing security, secure enterprise software development lifecycle, product-based organization and are comfortable working in an agile framework.
Experience with TCP/IP, network security, IP Sec or VPN.
Maintain and monitor server and network environment with Nagios.
Provide support for new applications and upgrades to existing systems
Design solutions to technical problems and implementation of new systems or infrastructure changes
Prepare for disaster recovery and ensure that appropriate backups are completed and tested
Troubleshoot software and hardware failures and identify network problems
Experience with Linux and Active Directory
Demonstrated knowledge in managing systems via an automated configuration management system such as Docker and Git repository.
Job Type: Contract
Pay: $60.00 – $65.00 per hour
Schedule:
Education:
Experience:
System administration: 5 years (Preferred)
troubleshooting RDBMS (MS SQL, Oracle, MySQL): 5 years (Preferred)
TCP/IP, network security, IP Sec or VPN: 5 years (Preferred)
Active Directory: 5 years (Preferred)
Work Location: One location
Hiring Insights
Hiring 1 candidate for this role
Job activity
Posted Today