Teacher Assistant – Safari Kids Daycare Center – Cedar Rapids, IA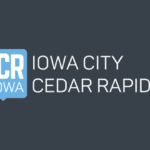 Safari Kids Daycare Center

Job details

Salary
$9.50 – $11.00 an hour
Benefits

Pulled from the full job description
div{margin-right:0.5rem;margin-bottom:0.5rem;}]]>
.ecydgvn1{margin-top:0.5rem;margin-left:0.5rem;max-width:100%;}]]>
Full Job Description
Childcare Lead Childcare Teacher
Position: Infant Assistant
Position Summary: The Teacher Assistant is responsible for creating a safe environment and implementing developmentally appropriate activities for children.
The Teacher Assistant reports to the Director and works together with the Lead Teacher
Position Qualifications: Teacher must be willing to plan curriculum/activities that is age appropriate. Teacher must relate well to children, parents, and other staff members.
Must maintain a safe and sanitary environment, Interact with children and parents, Handle discipline via PBIS method, complete required trainings, be able to lift children with ease for toileting, Complete paperwork each week and post weekly lesson plans. Must be caring, compassionate and interact well with children.
Benefits:
Employee discount
Paid time off
90 day $1000 sign on bonus
Experience:
Childcare: 1 year (Preferred)
Job Type: Full-time
Pay: $9.50 – $11.00 per hour
Schedule:
Supplemental Pay:
Ability to commute/relocate:
Cedar Rapids, IA 52402: Reliably commute or planning to relocate before starting work (Required)
Work Location: One location
Hiring Insights
Hiring 1 candidate for this role
Urgently hiring
Job activity
Posted 1 day ago