Teacher – PE Business Math Social Studies Art or Science (Part-Time) – Iowa NET High Academy – Cedar Rapids, IA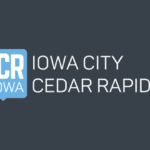 Iowa NET High Academy

Job details

Job Type
Full-time
Part-time

Qualifications

US work authorization (Required)
Full Job Description
REMOTE live classes and MUST have a IOWA BOEE Certification.
We are seeking an Iowa High School Certified Teacher to join our team! We are looking for a teacher in the following areas: Business, Math, Science, Art, Social Studies, and/or Physical Education. We are an online project-based educational program for students who cannot attend a traditional school. This position is 100% remote and may include hours outside a typical school schedule depending on the needs of the students and school.
You will be working directly with a variety of students including students with IEPs, providing specially designed instruction and progress monitoring of the students' goal.
Class taught remotely M-F.
The successful candidate must have an Iowa High School Certification.
Salary will be based on experience.
Responsibilities:
Manage and educate students in an online classroom setting
Develop and implement engaging lesson plans
Adhere to the established teaching curriculum
Maintain positive relationships with students and parents
Document and share student grades and evaluations
Maintain the health and safety of all students
Qualifications:
Previous experience in teaching
Strong online classroom management skills
Ability to build rapport with students
Excellent written and verbal communication skills
Strong leadership qualities
We are a successful program partnering with local school districts. Our graduation rate is 82%. Help us achieve our mission to serve all students who cannot attend traditional schools.
Find out more about Iowa Net High Academy at https://www.iowanethighacademy.org/ .
Job Type: Part-time
Salary: $25.00 to $30.00 /hour
Benefits: Flexible work schedule and good compensation.
Job Types: Full-time, Part-time
Pay: $25.00 – $30.00 per hour
Benefits:
Flexible schedule
Professional development assistance
COVID-19 considerations:
Remote Teaching
Application Question(s):
You Must have an Iowa License to be considered for this position. Please write your Iowa BOEE Folder number here.
Briefly describe any work, volunteer activities, or experience you have with students with special needs or working with socially or economically disadvantaged populations.
License/Certification:
Iowa BOEE License (Required)
Work Location: One location
Hiring Insights
Hiring 5 candidates for this role
Job activity
Posted today
Source: