Team Member (Morning) – $14 hr PLUS Tips! – Panera Bread of Iowa – Cedar Rapids, IA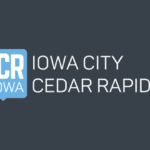 Panera Bread of Iowa

Job details

Job Type
Full-time
Part-time
Full Job Description
Apply NOW at:
http://panera-iowa.submit4jobs.com
$500 Bonus for starting your shift between 5am and 9am.
Get ready to Rise. Grow your career with us. Warmth, Belonging, Growth, and Trust are the anchors of the Panera experience. Here, you work in a place where you feel welcome, you know you belong, and your true self can shine through. It's a place where you can trust your leaders and your team. And, best of all, it's a place where you've got every opportunity to become your best.
Our Team Members receive a wage from $14 per hour PLUS team tips which can average up to $2.00 per hour. Open morning availability during the week and weekends strongly desired.
Required Skills and Experience:
· Have a winning attitude with a strong customer focus
· Great communication and people skills
· Have the ability to work in a fast paced, fun environment
Job Benefits:
· Flexible Scheduling
· No Late Nights
· We Promote From Within
Job Types: Full-time, Part-time
Pay: From $14.00 per hour
Physical Setting:
Bakery
Fast casual restaurant
Schedule:
Day shift
Monday to Friday
Weekend availability
Supplemental Pay:
COVID-19 considerations:
Work Location: Multiple Locations
Hiring Insights
Application response rate: 66%
Hiring 5 candidates for this role
Urgently hiring
Job activity
Posted Today
Source: