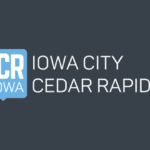 Papa John's

Job details

Job Type
Full-time
Part-time

Qualifications

Basic math: 1 year (Preferred)
Benefits

Pulled from the full job description
div{margin-right:0.5rem;margin-bottom:0.5rem;}]]>
.ecydgvn1{margin-top:0.5rem;margin-left:0.5rem;max-width:100%;}]]>
Opportunities for advancement
Full Job Description
TEAM MEMBER
Papa John's Team Members are responsible for ensuring that quality products and services are delivered to our customers meeting Papa John's standards. This may include pizza making, order taking, and cashier responsibilities.
Papa John's Team Members must have outgoing personalities, be energetic, efficient, and most importantly willing to work in a fun fast-paced environment.
At Papa John's we consider all of our team members to be more than just employees! We care about you and your development. In fact, most of our promotions come from within! So become a part of the Papa John's family and join us as team member.
Requirements
You must be hard working, team-oriented, friendly, honest and have great customer service skills.
Reliable transportation to and from work
Additional Info
Food Discounts
Flexible Hours
Training Programs
Opportunity for Advancement – YOU have the potential to one day become a Franchisee!
Along with a competitive paycheck you will work in a fun, nurturing environment where you will learn valuable business and people skills
Job Types: Full-time, Part-time
Pay: $11.00 – $12.00 per hour
Benefits:
Employee discount
Flexible schedule
Referral program
Experience:
Basic math: 1 year (Preferred)
Work Location: One location
Hiring Insights
Application response rate: 68%
On-going need to fill this role
Job activity
Posted Today