Tile Setter – Kitchens By Design – Cedar Rapids, IA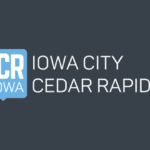 Kitchens By Design
Job details
Salary
$42,000 – $62,000 a year
Number of hires for this role
1
Qualifications
Driver's License (Preferred)
Full Job Description
Kitchens By Design is a premier provider of high-end construction services to homeowners throughout Iowa and Illinois. We are seeking a top-notch tile setter with at least 3 years of experience to join our team. This job requires a responsible, ambitious, energetic person who loves to take challenges head-on.
Our company culture is one of mutual respect, improvement, and teamwork. We strive for continual improvement by teaching and coaching our team members while providing them with challenges and opportunities for growth. Here your input is welcome; you will have the chance to make an impact on our company.
Responsibilities and duties include, but are not limited to:
Cut tiles precisely to properly ensure they fit around obstacles that are in tight spaces using power and hand tools
Form tile beds utilizing screed mud with sand & cement for glue or mortar acceptance.
Align tiles and straighten them with straightedges, levels and squares to ensure patterns are even and precise
Cut, install, polish and surface stone and ensure accuracy during the installation process for lasting results
Prepare various surfaces for tiling with waterproofing material or lath and by cleaning the surfaces properly
Create decorative wall and floor designs by laying and setting mosaic tiles in kitchens, bathrooms and living rooms
Tap tiles into place carefully using tools to properly adhere tiles to the base, making sure not to break or damage tiles
Follow blueprints precisely and mark and measure surfaces that need to be tiled to determine how to go about jobs
Job Type: Full-time
Pay: $42,000.00 – $62,000.00 per year
Benefits:
401(k)
401(k) matching
Dental insurance
Employee assistance program
Health insurance
Paid time off
Retirement plan
Vision insurance
Schedule:
Day shift
Monday to Friday
Application Question(s):
Will you be able to reliably commute to and from job sites each day?
Experience:
Tile setting: 1 year (Required)
License/Certification:
Driver's License (Preferred)
Work Location: Multiple Locations
Source: