Trailer Sweeper/Yard Cleaner – CRST The Transportation Solution, Inc. – Cedar Rapids, IA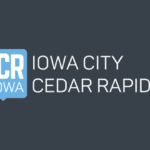 CRST The Transportation Solution, Inc.
Indeed's salary guide
Not provided by employer
$25.4K – $32.2K a year is Indeed's estimated salary for this role in Cedar Rapids, IA.
CRST The Transportation Solution, Inc. is Delivering Promises and Driving Success to Ensure Everyone Has What's Needed to Live and Thrive. Today, more than ever, we are looking for talented individuals who will help us bring this vision to life.

Trailer Sweeper/Yard Cleaner
Corporate Overview: CRST The Transportation Solution, Inc. is delivering promises and driving success so we can all have what we need to live and thrive. We need talented individuals to help us bring this vision to life.
Are you looking for a position where you can work independently and focus on tasks and execution? Multiple shifts are available and will be prioritized by order of applicants.

Job Summary:
Responsible for sweeping out trailers in the yard after routes have been completed by drivers to prepare them for the following day.
This role works on-site at our customer location and the shift is 5:30am to 5:30pm or 5:30pm to 5:30am, three (3) days one week and four (4) the next, then alternating back to 3/4.

Job Responsibilities:
Keeping the yard clean on a daily basis.
Sweep small debris out of trailers with a push broom or electric leaf blower.
Walking the areas picking up loose trash (golf cart, broom, picker, and trash can are provided).
Reporting yard issues.
Similar yard tasks assigned by supervisor.
Must be able to multi-task.
Must be able to communicate effectively.
Requirements or preferences:
Similar experience preferred.
Ability to manage multiple tasks and prioritize time-sensitive situations.
Education/Experience:
HS Diploma or GED preferred but not required.
Did you know?
CRST is one of the largest privately owned trucking companies in the United States. That means you can count on our experience and ongoing commitment to provide the best service to our customers and the best work environment for our employees.

We're family owned. We're dedicated to building on our founder's legacy to make CRST the transportation solution.

CRST is headquartered in Cedar Rapids, IA. Our midwestern hometown is known for strong values, commitment to our community, and the success of manufacturers and producers here and throughout the country. When we thrive, America thrives!
The CRST core values: Safety at the Core of All We Do – Integrity in Every Decision and Action – Commitment to the Success of Employees, Customers, Agents, Contractors and Communities.

EEO Statement: All qualified applicants will receive consideration for employment without regard to race, color, religion, sex, sexual orientation, gender identity, national origin, disability, or status as a protected veteran.
Hiring Insights
Job activity
Posted Today
Source: