U.S. Army Combat Medic – Army Recruiting Battalion Minneapolis – Cedar Rapids, IA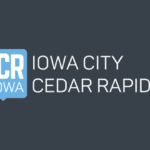 Army Recruiting Battalion Minneapolis
Full Job Description
As a Combat Medic Specialist, you'll administer emergency medical care in the field in both combat and humanitarian situations. You'll serve as a first responder and triage illnesses and injuries to save lives. You'll also train other Soldiers in lifesaver/first responder courses.

Job Duties :
Administer emergency medical treatment to battlefield casualties.
Assist with outpatient and inpatient care and treatment.
Prepare blood samples for laboratory analysis.
Prepare patients, operating rooms, equipment, and supplies for surgery.

Training
Training for an allied trade specialist requires 10 weeks of Basic Combat Training, and 16 weeks of Advanced Individual Training, including practice of inpatient care.

Compensation:
Paid training.
Salary Pay.
Housing and meal allowance for full-time positions.
30 days of paid vacation each year, in addition to federal holidays.
401(K) type savings plan.
Full-coverage medical and dental insurance for Soldiers and immediate family members.
Low-cost life insurance (up to $400,000 coverage).
Education Benefits (GI Bill) – tuition, housing, and book fees for 36 academic months of college.
Tuition Assistance.
Student Loan Repayment.
Signing bonus – up to $40,000 in cash bonuses.

In order to meet the minimum qualifications, you must:
Be under 35 years old.
Be a US Citizen or Hold at least permanent residence (I-551/Greed Card).
Have a High School Diploma/GED.
Have no major medical issues.
Have no major law violations (Felony level).
Thank you!
SSG Anthony DeMuse Sr.
Social Media Recruiting Team
IG @ ssg_demuse (Add me)
Source: