U.S. Army Military Police – Army Recruiting Battalion Minneapolis – Cedar Rapids, IA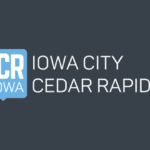 Army Recruiting Battalion Minneapolis
Full Job Description
The United States Army is currently looking to hire an Active Duty/Reserve Soldier.
You must enlist in the United States Army to obtain this position.
You must be between the ages of 17-34.
You must have a GED or High School Diploma.
You must be a U.S. Citizen.

Overview
Military police protect the lives and property on Army installations by enforcing military laws and regulations. They also control traffic, prevent crime and respond to all emergencies.

Job Duties:
Law enforcement patrols.
Interview witnesses, victims, and suspects in investigations Crime scene security and processing Arrest and charge criminal suspects.

Requirements:
Those who want to serve must first take the Armed Services Vocational Aptitude Battery, a series of tests that helps you better understand your strengths and identify which Army jobs are best for you.

Training:
Job training for military police requires 20 weeks of One Station Unit Training and on-the-job instruction in police methods. Part of this time is spent in the classroom and in the field.

Some of the skills you'll learn are:
Basic warrior skills and use of firearms Military/civil laws and jurisdiction Investigating and collecting evidence Traffic and crowd control Arrest and restraint of suspects.

Helpful Skills:
Interest in law enforcement.
Ability to make quick decisions.
Remain calm under heavy duress.
Ability to interact well with people.

General Qualifications:
You must enlist in the United States Army to obtain this position.
You must be a U.S. citizen. You must be 17-34 years old You must have a high school diploma or GED.
No experience required! The Army offers training in more than 150 different career paths. As an active duty Soldier, you will have access to all of them. Choose from jobs in art, science, intelligence, combat, aviation, engineering, law and more. There is no limit to what you can achieve.
SSG Anthony DeMuse Sr.
US Army Virtual Recruiter
Follow me on IG: @ssg_demuse
Source: