Urbana Operator – 3rd shift – Frontier Coop – Urbana, IA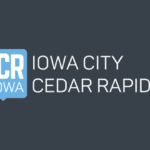 Frontier Coop
Indeed's salary guide
Not provided by employer
$31K – $39.2K a year is Indeed's estimated salary for this role in Urbana, IA.
Full Job Description
Overview:
**When applying with Frontier Coop, it is not necessary to enter work history on application form if resume is uploaded.

SUMMARY
Performs all tasks involved in the production of Frontier's products. Follows standard processes, and practices safe work habits to ensure that production is as efficient and safe as possible. Performs general tasks in the area such as boxing, filling, labeling, and cleaning. Communicates respectfully and honestly to others.

ESSENTIAL DUTIES AND RESPONSIBILITIES
Expected to be available to work in all areas of production or distribution and are expected to operate equipment on lines at least 50% of their hours worked.
Makes equipment adjustments as needed to ensure a quality finished product. Must be able to perform major production line changeovers without the help of maintenance staff.
Comes into contact with and handles powerful rare earth magnets.
Performs special packaging projects as scheduled.
Maintains equipment in accordance with SOP's and preventative maintenance schedules, and is required to train others in performing the job effectively.
Works with production planning on a daily basis to help determine an efficient production schedule.
Cases and palletizes finished product for inventory.
Operates material handling, packaging, and processing equipment.
Samples product for quality control checks.
Visually inspects materials and supplies for defects; reports defective materials or questionable conditions to supervisor.
Completes necessary documentation, including worksheets and computerized tracking systems for each product.
Verifies product and supplies are accurate.
Disassembles, cleans, and reassembles machinery.
Uses and maintains familiarity with assembly, packaging, and measuring tools.
Works with other departments to resolve problems as they arise.
Works with Quality Assurance to monitor Statistical Process Controls and other quality related issues.
Has a critical role in assuring food safety and quality.
Responsible for monitoring critical control points and reporting any non-conformances related to food safety and quality to supervisor.
Proactively communicates continual improvement suggestions.
Follows safety, sanitation, production, quality and food safety procedures.
Strives to reduce waste, recycle products whenever possible, and re-use resources when practical.
Works safely at all times, follows safety rules and policies and participates in scheduled training.
Reports injuries and near misses promptly and in required detailed format; proposes corrective action.
Other duties may be assigned.

QUALIFICATIONS
To perform this job successfully, an individual must be able to perform each essential duty satisfactorily. The requirements listed below are representative of the knowledge, skill, and/or ability required. Reasonable accommodations may be made to enable individuals with disabilities to perform the essential functions.

EDUCATION and/or EXPERIENCE
High school diploma or general education degree (GED). Must be able to perform basic math.

LANGUAGE SKILLS
Ability to read and comprehend moderately detailed instructions, short correspondence, or memos; including operating procedures or safety rules.
Ability to write simple correspondence.
Ability to speak effectively in one-on-one and small group situations with a limited group of people.

QUANTITATIVE SKILLS
Ability to add, subtract, multiply, and divide in all units of measure, using whole numbers, common fractions, and decimals.
Ability to compute rate, ratio, and percent and to interpret bar graphs.

OTHER SKILLS AND ABILITIES
Ability to train others in general manufacturing.
Attention to detail and ability to cooperate and work within a team concept
Ability to operate (or learn to operate) various types of machinery.

PHYSICAL DEMANDS
The physical demands described here are representative of those that must be met by an employee to successfully perform the essential functions of this job. Reasonable accommodations may be made to enable individuals with disabilities to perform the essential functions.
While performing the duties of this job, the employee is regularly required to use hands and/or fingers to type, handle, or feel. The employee frequently is required to stand, sit, climb stairs, and reach with hands and arms. The employee is occasionally required to walk; stoop, kneel, crouch, or crawl; and talk or hear. The employee must regularly lift and/or move up to 10 pounds, frequently lift and/or move up to 50 pounds, and occasionally lift and/or move up to 100 pounds.
Specific vision abilities required by this job may include close vision and color vision – necessary to distinguish product quality and detect defects and debris in raw materials.

WORK ENVIRONMENT
The work environment characteristics described here are representative of those an employee encounters while performing the essential functions of this job. Reasonable accommodations may be made to enable individuals with disabilities to perform the essential functions.
While performing the duties of this job, the employee is regularly exposed to airborne particles or strong fumes, notably fumes from alcohol, the scooping or pouring of herbs and spices, and essential oils. The employee is frequently exposed to moving mechanical parts. The employee is occasionally exposed to toxic or caustic chemicals, and risk of electrical shock. The noise level in the work environment is usually moderate.
Hiring Insights
Job activity
Posted Today