Vacuum Truck Operator – hth companies – Cedar Rapids, IA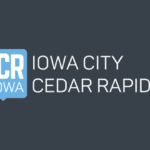 hth companies
Full Job Description
Company Description:

Hth companies provides construction services to commercial and industrial customers throughout the Midwest. The Company was founded in 1984 and offers a wide array of services including mechanical insulation, scaffold erection, general contracting, industrial cleaning, welding, pipefitting, and confined space rescue. hth companies lives by a motto of small enough to listen. Big enough to deliver. This promise is kept by over 600 employees at hth and provides value to our customers.

Position Overview:

Candidate will transport, set-up, inspect, and maintain industrial vacuuming equipment tp perform proper removal, containment, transporting and disposal of materials. This includes both wet and dry substances. Position is based out of Lafayette, IN but candidate much be willing to travel to various job sites throughout the Midwest. Overnight stay may be required based on job site location. Experience is preferred, but not required. Candidate must be willing to learn. When candidate is not operating vac truck, candidate must be willing to help in other trades.

Responsibility and Duties:

Ability to follow all safe work procedures
Ability to work in various weather conditions
Ability to work in confined spaces
Ability to work at above ground elevations while wearing a harness and other protective equipment
Good hand-eye coordination
Excellent communication skills
Adaptable in methods used to complete task
Willing to go the extra mile for the team
Motivated to learn new skills and trades
Follows directions of manager / lead / superintendent and clarifies responsibilities if needed
Respects self, co-workers, managers, company, other contractors, and clients.
Takes care of company owned or rented equipment returning in like manor
Shows up on time ready to complete work

Physical Abilities
Must be able to fulfill essential job functions in consistent state of alertness and in a safe manner
Must be able to lift and move up to 50lbs regularly
Must be able to climb ladders repetitively
Ability to perform physically demanding work for 8+ hours a day, including prolonged standing and walking, bending, etc.
Ability to complete tasks such as loading, un-loading, cleaning, and shoveling

Benefits:

Supplemented Health Insurance
Employer Paid Life Insurance
Voluntary Vision
Voluntary Dental
Voluntary Critical Illness and Group Injury Insurance
401K (Company Match of 3%)
Tuition Reimbursement
Source: